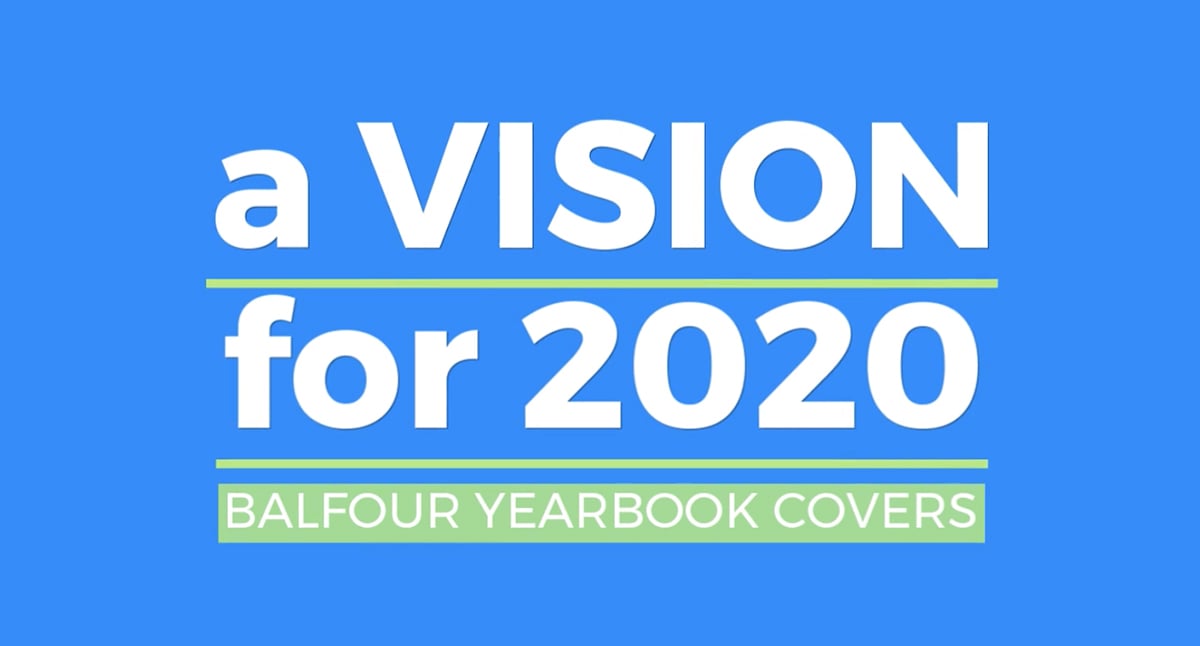 A great first impression starts with an inspired cover. Check out this sampling of Balfour covers from across the country.
The vision to see the treasured past? Yearbooks may not be National Treasure, but they are local treasures for students, the school and the community. The vision this year evolved, with unexpected and unusual results. Despite the setbacks and challenges, staffs came together to finish 2020 yearbooks.
As things slow down, we're delighted to share staffs' visions for their books. As expected, there are quite a few vision-related and '20s themes. It's fun to see how widely staffs interpreted this visually and verbally. There's also some surprises, and even a few themes that tie better to the pandemic than anyone could have predicted.
We've gathered covers from across the country (and even one from Europe), excited to share them with you. We hope you love seeing the vision for 2020. Because they are all national treasures to us.