We have pumped about our incredible line-up of award winning advisers and journalism gurus! Learn more about each speaker below. Be sure to tune in on April 21 for '21 Jumpstart. Learn more here.
Gadi Schwartz | Samantha Jo Berry | Bobby Hawthorne | Gary Lundgren | Stephen Williams | Mark Murray | Kristi Rathbun | Kinley Rex | Emma Shea | C. Bruce Watterson | Jeni Daley | Paul Chylinski | Mike Damante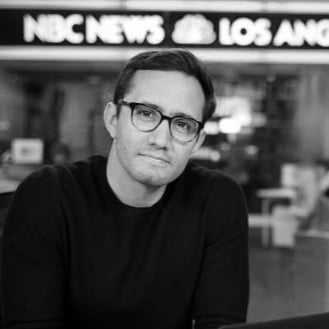 GADI SCHWARTZ, NBC News
Gadi is a co-host of Stay Tuned, a twice-daily news show on Snapchat's Discover platform and on Instagram, created by NBC News.
Gadi is also a correspondent for NBC News and MSNBC and is based in Los Angeles. He has covered immigration issues along the US-Mexico border through the first hundred days of the Trump Presidency, the 2016 Summer Olympics in Rio and 2018 Winter Olympics in S. Korea, hurricanes and natural disasters across the U.S., and contributes regularly to NBC's TODAY Show, NBC Nightly News and MSNBC.
Before joining NBC News, Gadi worked for KNBC, an NBC owned-and-operated television station located in Los Angeles. He joined KNBC after spending nearly a decade at KOB-TV, the NBC affiliate in Albuquerque, NM, where he was a weekend co-anchor and managing investigator for the "4 On Your Side" Investigative Unit.
Over the course of his career, Schwartz has received multiple industry awards, including five regional Emmy Awards and two Los Angeles Golden Mikes.
Gadi was born in Guatemala City and moved with his family to New Mexico as a child. He is fluent in Spanish and holds a degree in Arts and Science from New Mexico State University.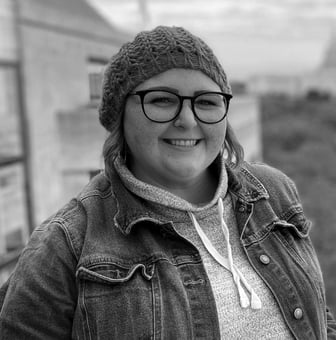 SAMANTHA JO BERRY
Samantha is the newspaper and yearbook adviser at Bridgeland High School. She is a former campus Teacher of the Year, Texas Association of Journalism Educators Pathfinder, and JEA Rising Star. Her students have earned TAJE, ILPC and ATPI awards as well as Crown and Pacemaker nominations. Samantha loves to teach staffs how to put the 'fun' in functional and is passionate about creating positive, creative classrooms.
Samantha will be teaching From Stage 1 to Spread Done @ 10:30 a.m. on April 21.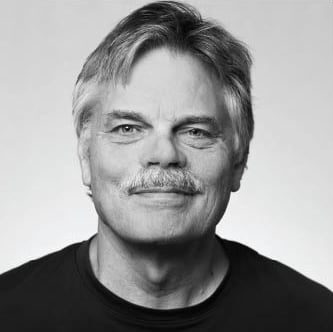 BOBBY HAWTHORNE
Bobby is an Austin, Texas writer and writing instructor. He is the author of the popular textbook, The Radical Write, as well as an assortment of books, handbooks, manuals, monographs and collections of fiction and non-fiction pieces. He has been involved in scholastic journalism since the fall of 1969, and he directed scholastic journalism contests for the University (of Texas) Interscholastic League from 1979-1999. He has received more than his share of accolades, including JEA's highest award, the Carl Towley Award, and CSPA's Charles O'Malley Award for Excellence in Teaching. He has also received CSPA's James F. Paschal Award as the nation's outstanding scholastic press association director, and the Trailblazer Award from the Texas Association of Journalism Educators, its highest honor also.
Bobby will be teaching Writing is Essential @ 2 p.m. on April 21.

GARY LUNDGREN
Gary is the associate director of the National Scholastic Press Association [NSPA] and manages the organization's contests and critiques including the Pacemaker competitions. He has earned the CSPA Gold Key, NSPA Pioneer, JEA Medal of Merit and ILPC Edith Fox King Award and was inducted into the OIPA Scholastic Journalism Hall of Fame. Lundgren served 10 years as director of Student Publications at the University of Arkansas where his students produced Crown and Pacemaker winning yearbooks and newspapers. After leaving Arkansas, he moved to Minneapolis where he worked 20 years in the yearbook business as a senior marketing manager focusing on education.
Gary will be teaching What's Trending: Book Looks @ 12:30 p.m. on April 21.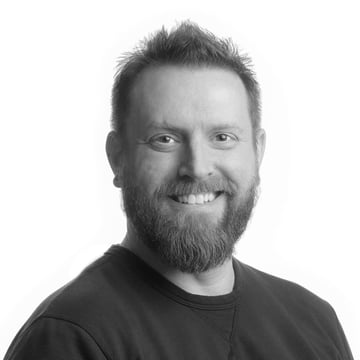 STEPHEN WILLIAMS
Stephen loves designing yearbook covers. Since 2003, he has designed more than 6,000 yearbook covers for Balfour's premiere customers, and he isn't going to let a little thing like a pandemic stop him.
Stephen will be teaching Wrap the Present @ 10 a.m. on April 21.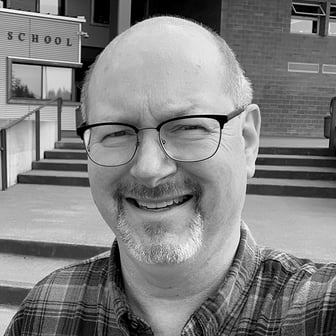 MARK MURRAY
Mark retired in 2019 from the Arlington Independent School District in Arlington, Texas after 35 years as a classroom teacher and district technology director. For the past 33 years, Murray has served as the President and now Executive Director for the Association of Texas Photography Instructors. Murray is a Joseph M. Murphy and Gold Key recipient from the Columbia Scholastic Press Association and a Pioneer Award winner from the National Scholastic Press Association. He has received the Carl Towley Award and Medal of Merit by the Journalism Education Association, and been named a Trailblazer by the Texas Association of Journalism Educators. The Interscholastic League Press Conference in Texas named him one of 75 Texas Legends of Scholastic Journalism and ATPI has presented him with their highest honor, the Star of Texas award.
Mark will be teaching Quick Photoshop Tips @ 11 a.m. on April 21.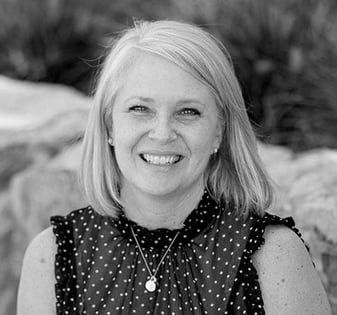 KRISTI RATHBUN, MJE
Kristi advises the Black & Gold yearbook, The Rock newspaper and Rockmediaonline at Rock Canyon H.S. in Highlands Ranch, Colorado. Her students have earned All-Colorado Awards from Colorado Student Media Association (CSMA), Crown and Medalist recognition from CSPA, and Pacemaker, All-American and Best of Show honors from NSPA. Rathbun is CSMA vice president; she was CSMA Adviser of the Year in 2012, JEA Distinguished Adviser in 2014 and received a CSPA Gold Key in 2016.
Kristi will be teaching Read Easy. Write Hard. @ 11:30 a.m. on April 21.

KINLEY REX
Kinley is a senior at Rock Canyon High School in Littleton, Colorado. She first joined the Rocky Heights Middle School yearbook, The Nighthawk, in eighth grade. In high school, Rex worked on the award-winning The Black and Gold yearbook. Joining the editorial board her sophomore year, Rex took on a leadership role as portrait editor. Her junior and senior year, Rex became the Editor in Chief of the publication. She helped lead the staff to CSPA Silver Crowns for the 2017 and 2019 yearbooks. Rex presented at the fall Colorado Student Media Association convention, where she shared tips on how to organize a staff utilizing 21st-century technology, as well as how to navigate the adversities of the yearbook staff. Kinley will attend the University of Colorado, Boulder this fall, majoring in language hearing and speech science with a minor in ASL.
Kinley and Emma Shea will be teaching The 6 Ps @ 1 p.m. on April 21.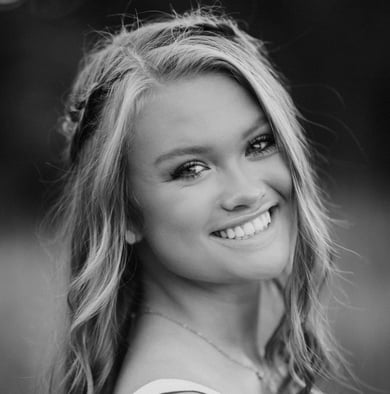 EMMA SHEA
Emma has been involved in yearbook for six years from Rocky Heights Middle School to Rock Canyon High School in Littleton, Colorado. She became an Editor in Chief her junior and senior year, and helped guide The Black and Gold yearbook to CSPA Silver Crowns for the 2017 and 2019 books. She presented at the fall Colorado Student Media Convention in 2019 to share tips on the best ways to lead a staff, even through all the challenges that come with publications. She will attend the University of San Diego in the fall, majoring in marketing.
Emma and Kinley Rex will be teaching The 6 Ps @ 1 p.m. on April 21.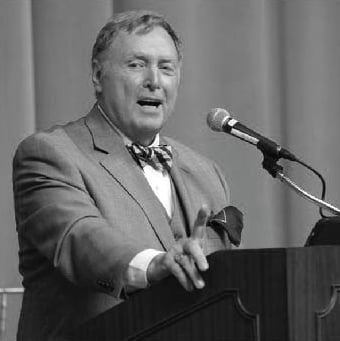 C. BRUCE WATTERSON
Bruce, nicknamed the "yearbook whisperer" by his colleagues in the industry, has been inspiring young journalists for years, particularly those editing yearbooks. From the first day of his teaching and consulting career, Watterson has worked to help staffs kick-start their thinking about yearbook production. He believes innovation and creativity help staffs and advisers create a better, a fresher, a more desirable yearbook.
Bruce will be teaching Eye-Opening Design @ 1:30 p.m. on April 21.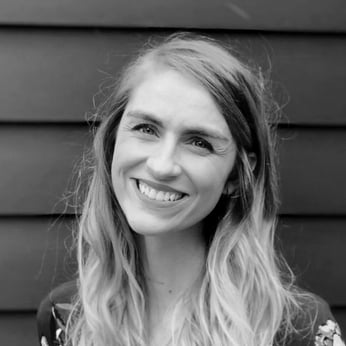 JENI DALEY, CJE
Jeni found her way into teaching and advising after working for two years after college as a marketing coordinator. Her passion to work with students, combined with her knowledge of journalism, was the perfect fit when Shawnee Heights High School was looking for a journalism teacher.
Daley also helped expand her students' reach by connecting with the community. "Jeni's success at Shawnee Heights is not limited to managing and leading changes to the yearbook publication," Principal Ed West said. "Jeni entered into an agreement with our local newspaper, The Topeka Capital-Journal, to have a number of student newspaper publications included as part of the Capital-Journal circulation. The opportunity to showcase our school, our newspaper and the talents of our students is greatly enhanced by her efforts."
Jeni will be participating in a discussion on Journalism + Gen Z @ 12:00 p.m. on April 21.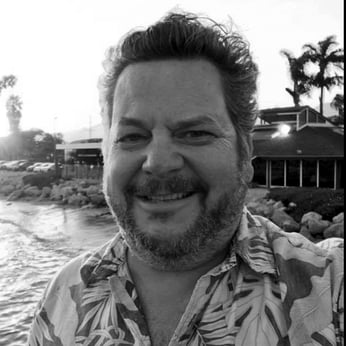 PAUL CHYLINSKI
Paul is the yearbook adviser at Loara High School in Anaheim, Calif. Chylinski's goal as an educator is to help society understand the need and the worth of student activities and creating a positive school culture on campus. He is past president of California Association of Directors of Activities (CADA) and active member for over 30 years. Always looking for new ways to engage students, he has found new approaches to the unique challenges of the shortened 2020 school year.
Paul will be joining us for Jumpstart Academy on Tuesday, May 12 @ 1 p.m. to discuss strategies for keeping students connected.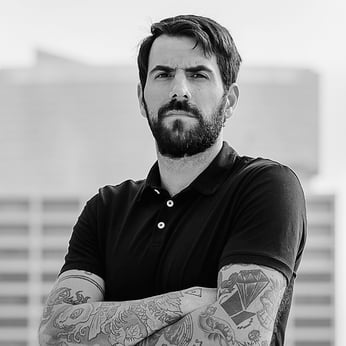 MIKE DAMANTE
Mike is a published author of 3 non-fiction books, and 1 young adult novel. Damante worked for the Houston Chronicle as a copy editor, writer, reporter and web producer. He currently produces their "MIKED" music blog and has interviewed bands and musicians like Bad Religion, blink-182, Taking Back Sunday, Tom DeLonge, Tegan and Sara, Aerosmith, B.o.B and countless others. He also runs the site punkrockandufos.com where he continues his paranormal research and journalism that his books cover. He is also an award-winning educator in Houston, TX, and teaches Journalism, Creative Writing and English in Cy-Fair ISD.