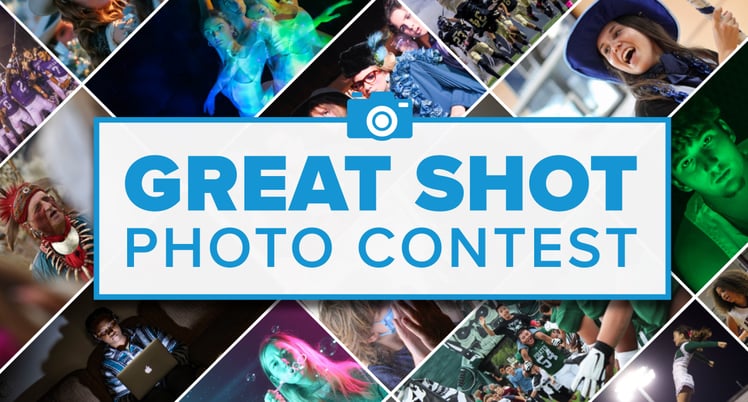 The spring edition of the Great Shot Photo Contest. We have two brand new assignments for you—Expressions and Sports: Freeze the Action. Let's get snapping!
Share your best "Expression" or "Sports: Freeze the Action" photos for recognition and a chance at one of several prizes! If you are looking for ways to showcase, reinforce and reward photo skills, enter Balfour's Great Shot Photo Contest. (Photos taken by advisers are eligible, too.)
We'll award more than $2,000 in prizes to our winners, including $500 for the top photo in each category. The People's Choice category is a great way to vote for your favorites on Facebook. Check out this flyer for more details.
It's easy to enter the contest. Submit images on Balfour's site. Great Shot runs April 18–May 14. Note, the entry system allows one image per IP address daily, so plan accordingly as you submit.
We can't wait to see your great shots! #balfourgreatshot