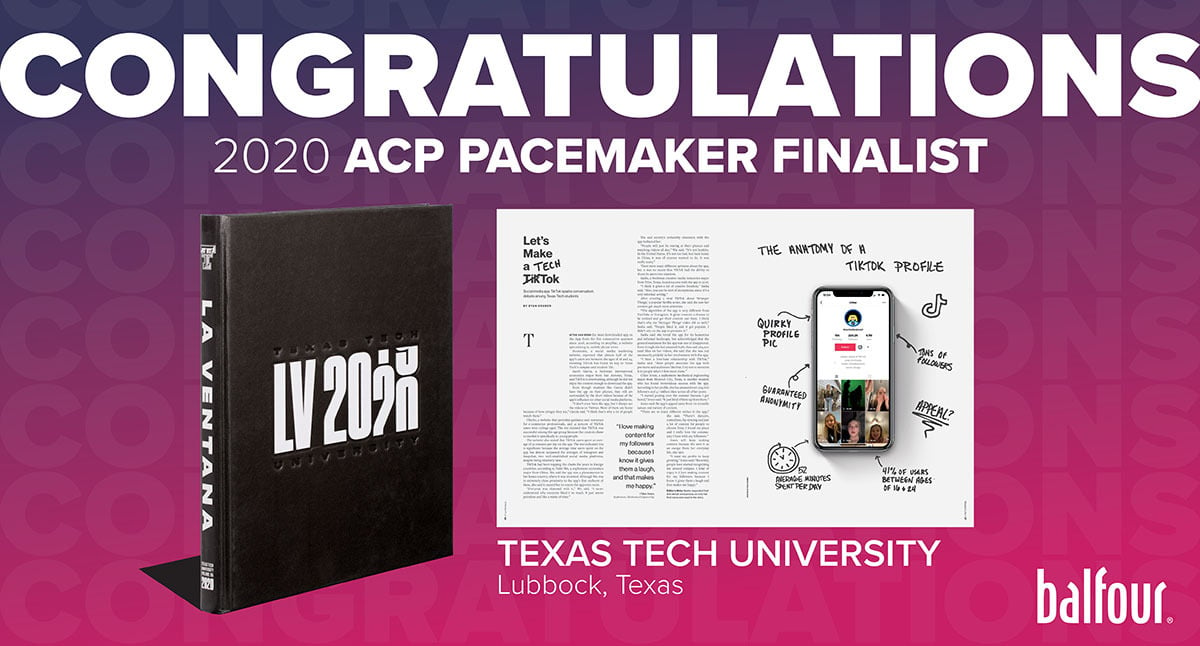 Congratulations to the La Ventana for being named a 2020 Pacemaker Finalist by the Associated Collegiate Press. ACP named five yearbook finalists Tuesday, July 13.
The national award is for yearbooks produced during the 2019-20 school year. All five collegiate publications will be honored during the ACP awards ceremony at the Fall National College Media Convention in New Orleans, Oct. 14-17.

"These yearbooks deliver engaging verbal and visual stories, showcasing superior photojournalism, writing and design," said Gary Lundgren, associate director and coordinator of the Pacemaker competitions. "These yearbooks cover universities with 4,800 to 40,000 students, and the spirit and diversity of those collegiate communities come alive on their pages."

This is the eighth year in a row the La Ventana is an ACP Pacemaker Finalist. They won Pacemakers for the 2016, 2017 and 2019 yearbooks. This was editor-in-chief Davian-Lynn Hopkins' final La Ventana. After joining the yearbook staff as a freshman in 2014-15, Hopkins was the editor for the 2016, 2017, 2019 and 2020 yearbooks, an unprecedented accomplishment in student media.

Congratulations to the entire La Ventana staff!