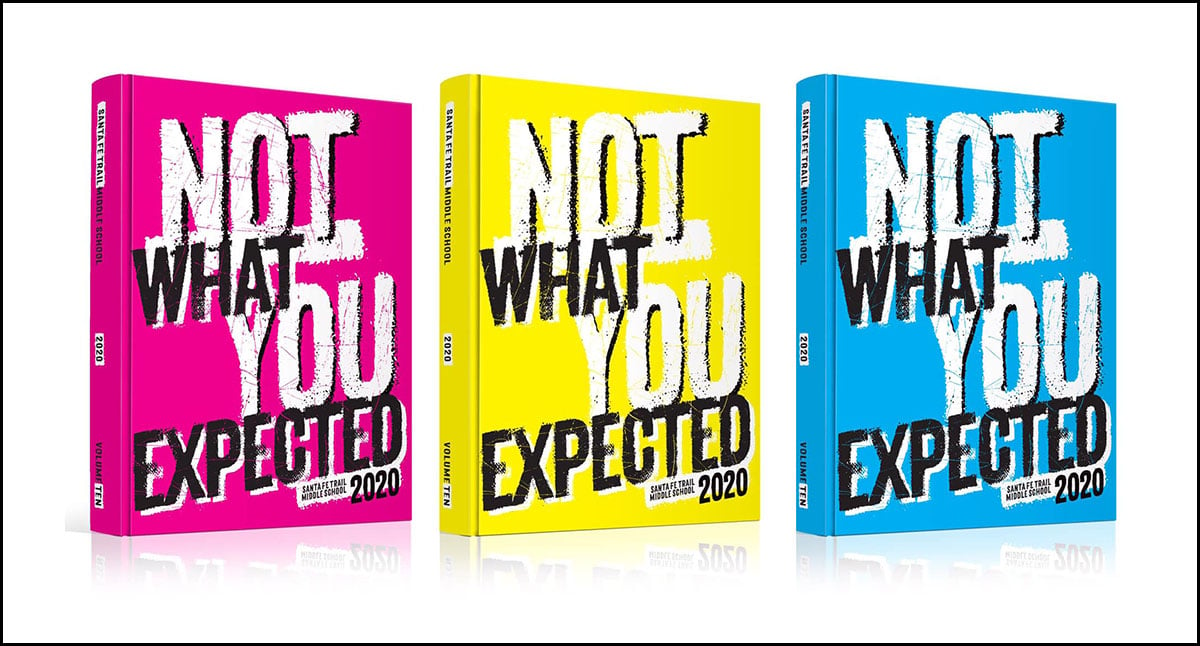 Last year, yearbook staffs brainstormed ideas and chose themes that best suited their school and the 2019-20 school year. Little did they know, a few of those concepts would work out better than expected.
No one could have predicted the coronavirus pandemic and its ramifications on schools and life. And yet, the unexpected change of plans went hand-in-hand with a few of the yearbook theme choices. Here are seven concepts with foresight when it came to this crazy, unusual school year.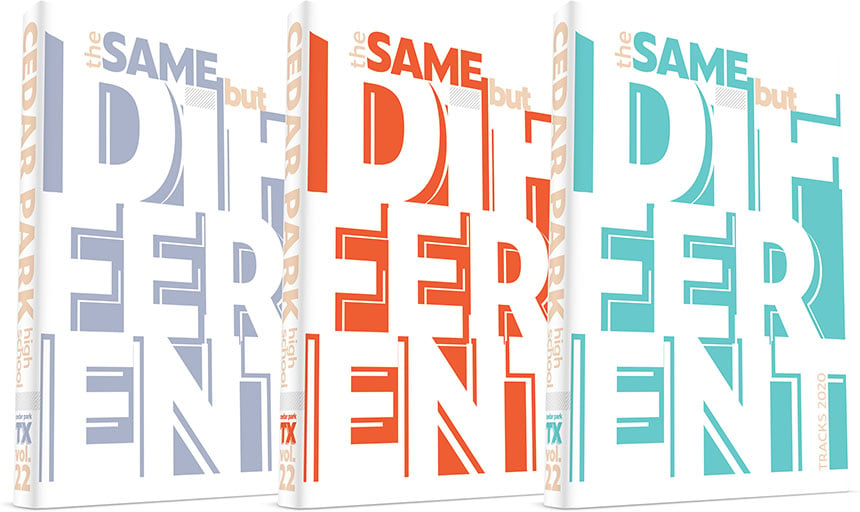 "The Same But Different" – Cedar Park High School, Cedar Park, Texas
The Tracks yearbook at Cedar Park High School featured a concept that resonates with high school life. Every year has a similar routine with classes, bell schedules and traditional events. And yet every day there are new experiences, making the year different from the year before. Nowhere was that more evident than with the cancellation of spring events and sports, the shutdown of schools and the switch to virtual learning. This year may have started the same, but it certainly ended different. Also, on a fun side note, the staff featured a trio of covers—the same design, but in three colors. The same, but different.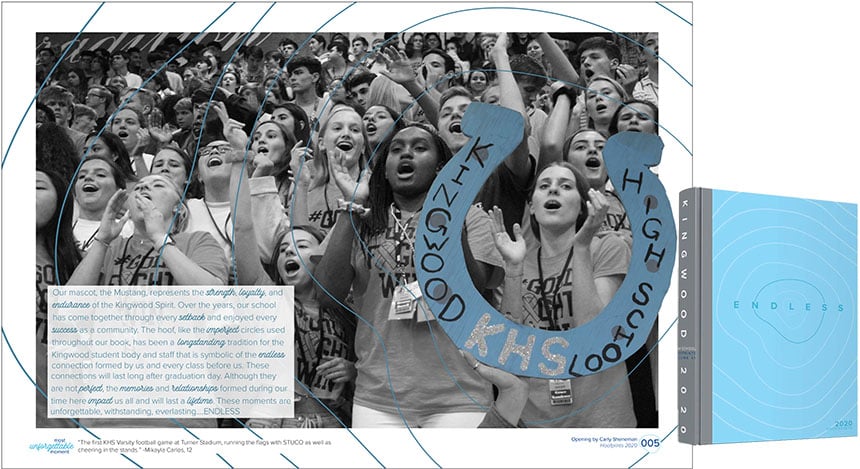 "Endless" – Kingwood High School, Kingwood, Texas
In 2019, the Hoofprints staff chose "Revival" as their theme, which reflected their return to campus after almost a year away because of Hurricane Harvey damage. For 2020, the staff felt they had come full circle, but with some bumps in the road (hence, the imperfect circular visual). The theme "Endless" also tied into school traditions and the lasting memories of high school. Coincidentally, the theme mirrored the pandemic's effects on life—endless seems the ideal word to describe the last few months. There's been an never-ending stream of media coverage of the virus and its aftermath. Virtual learning and being stuck at home emphasized the endless feel.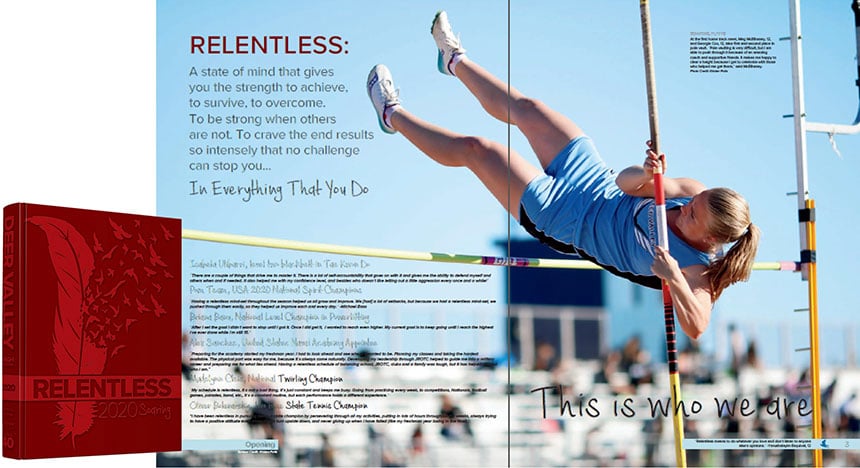 "Relentless" – Deer Valley High School, Glendale, Arizona
Despite the challenges, we've witnessed the enormous will power of a nation to survive. Deer Valley High School's "Relentless" theme tied to the power of not giving up, of overcoming obstacles. They featured achievements in athletics, organizations and academics; they focused on brave students following their passion. The "Relentless" theme resonates even more now with our current fight to endure a tough situation.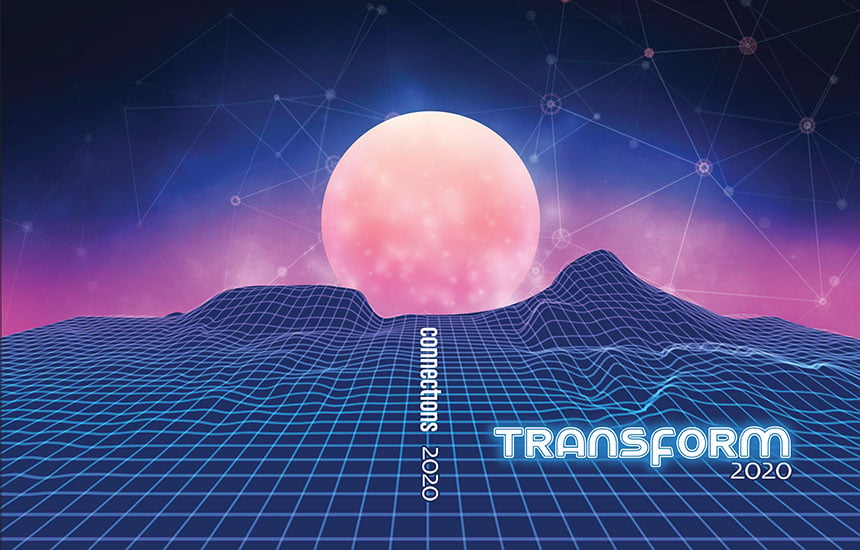 "Transform" – Connections, Lynnwood, Washington
Connections' "Transform" theme was chosen to recognize significant changes, including in leadership, teaching positions and most dramatically, their school name. Little did they know, the theme would also represent the transformation in school learning they would experience. The transform concept also applies well to other aspects of the pandemic as the country had to become flexible and adapt to new circumstances.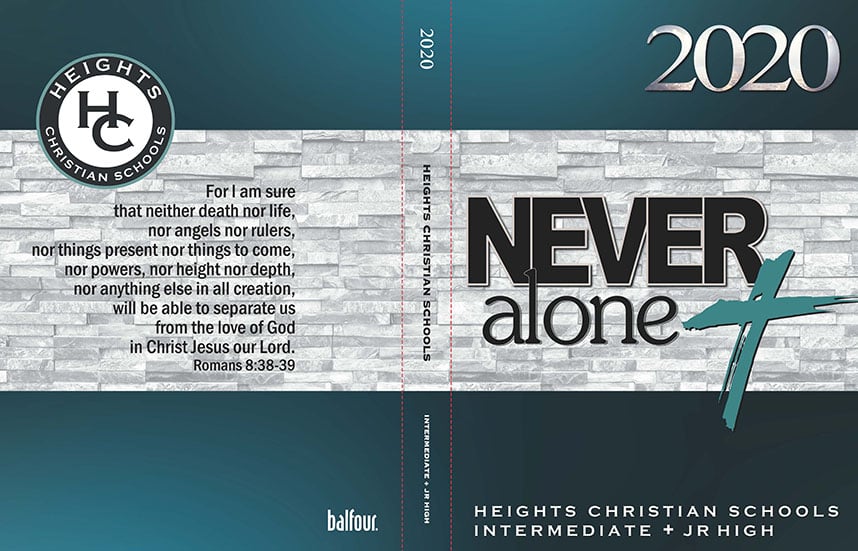 "Never Alone" – Heights Christian Schools, La Mirada, California
Stay-at-home orders and six feet of separation quickly made people feel the isolation of a pandemic. But, you often saw the #alonetogether hashtag to remind each other that we're united in these difficult times. Heights Christian Schools selected the "Never Alone" theme to connect with their faith and the power of believing. This spring added an extra dynamic to that concept; that despite current circumstances, we are in this together.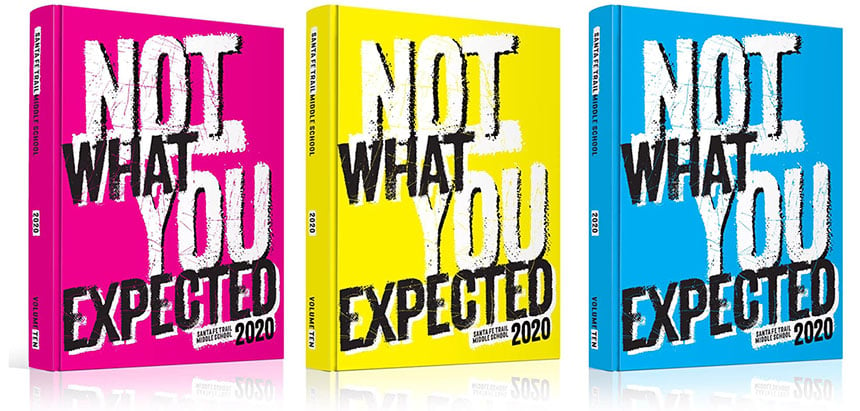 "Not What You Expected" – Santa Fe Trail Middle School, Olathe, Kansas
If ever there's a theme that defines this spring, it's this one. Santa Fe Trail Middle School wanted to emphasize that "more than meets the eye" concept, showing students going above and beyond, in and out of the classroom. The cover and graphic look are also unexpected with the bold, grungy headlines and bright CMYK colors. This is not your typical school colors yearbook. And it wasn't your typical school year.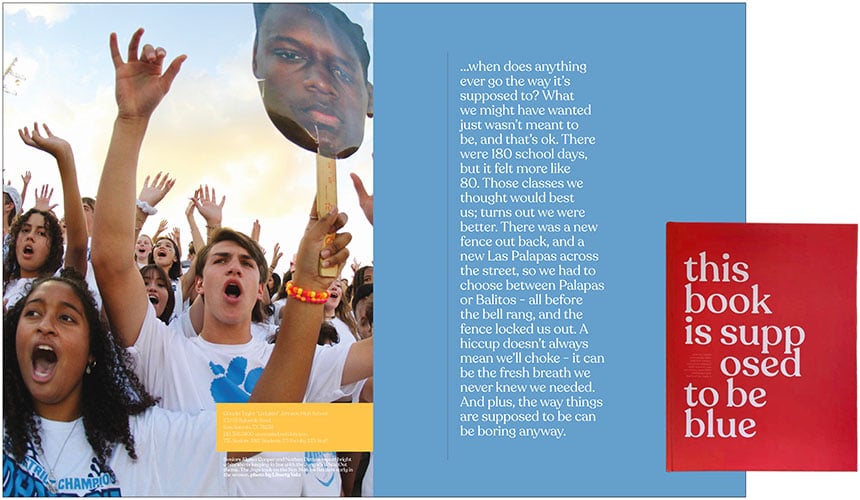 "this book is supposed to be blue" – Claudia Taylor Johnson High School, San Antonio, Texas
The Citadel staff decided on this cover last September, months before they knew how on target it would be with the rest of the world. Even the theme copy, which was written in December, prophetically reflects our current circumstances. In the inspiration section of the colophon, the staff left readers with these final words: "When we started this book, little did we know how appropriate the theme would be. This year we all learned that you can't always count on things to go the way you think they are supposed to go. And while we many not soon forget the long lines at HEB for toilet paper, tutoring on Zoom and the never-ending spring break, we hope this book gives you something good to remember and that's what it's supposed to do."