With yearbook delivery season is upon us, we're excited to partner with our friends at Tribute to bring yearbook buyers everywhere a free virtual yearbook signature page! In a year like no other, your buyers can now collect special video messages from friends, family and teachers near and far.
Tribute is on a mission to spread gratitude around the world by creating technology that helps people give and receives messages from the most meaningful people in their lives. We already know yearbooks are lifelong keepsakes that grow more meaningful with time, and so will their virtual yearbook messages gathered via Tribute.
How to Get Started
The process is so easy: visit www.tribute.co/balfour to claim a free Tribute ($25 value). Once a virtual page is created, it can be shared via text, email or social media. Your favorite people can record a message right from Tribute's platform or submit a video from their camera roll. The messages are approved by the student before they are visible on the virtual signature page.
Best of all, students can create a beautiful video montage using Tribute's free video editing software.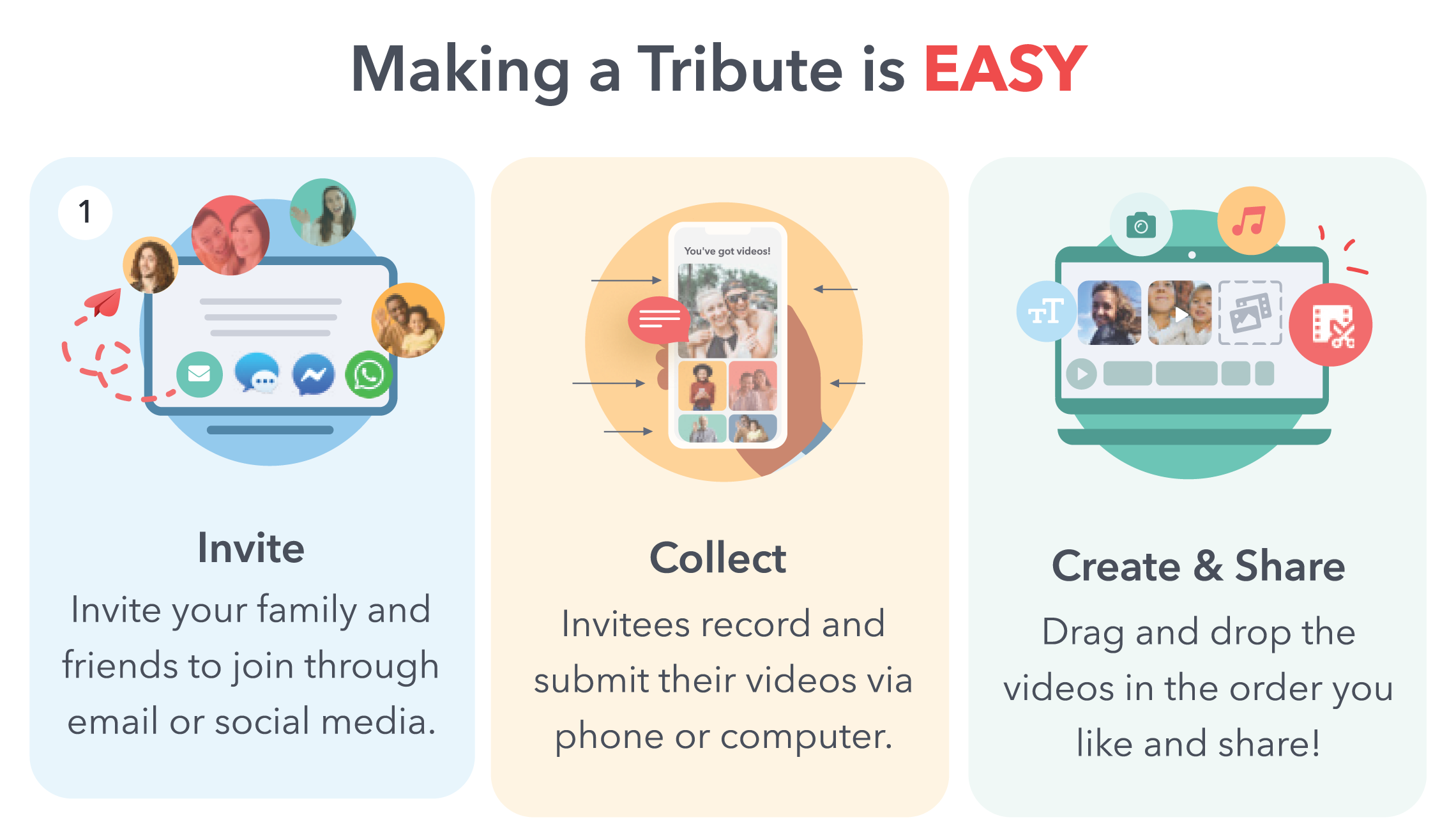 What Yearbook Advisers Need to Know
It's easy to promote this great gift on your campus by downloading this flyer to share with students on campus or utilize Balfour's eMarketing to promote to your buyers. Log into StudioBalfour, and follow these five steps:
Click eMarketing from the Bookmark menu
Launch a new campaign
Choose the 2021 - Free Tribute Offer from the template options. Read through the email and customize, if desired.
Save your campaign and click Next to proceed to Details.
Edit your subject line (we recommend Thanks for buying a yearbook - here's a free gift!), choose Groups > Yearbook Buyer, and schedule/send now.
Balfour will also be promoting this great partnership on your behalf by sending an email to all buyers who purchased on Balfour.com and opted in to receiving emails from us. Emails will begin hitting buyer inboxes the last week of May.
Since each student shares his or her own virtual page with the individuals they select, there's nothing to monitor. Each students' page is not made public or searchable, ensuring privacy and security without adding to your plate.
Let students know they can claim their free gift, courtesy of Balfour and Tribute today! Offer expires 9/30/21.