Two collegiate journalists made the finalist list for the Associated Collegiate Press' 2021 Individual Awards.

In the Photo of the Year competition, David Tracey is a Sports Game/Action Photo finalist for a tennis picture in the 2021 Agromeck, North Carolina State University's yearbook.

Josh McSwain is a Story of the Year finalist in the Sports Game Story category, for a Big 12 championship story about the football team in the 2020 Roundup, the Baylor University yearbook.

ACP will announce the winners in all the Individual Award contests virtually Oct. 14 at 5 p.m. CT during the Fall National College Media Convention.
PHOTO OF THE YEAR
Sports Game/Action Photo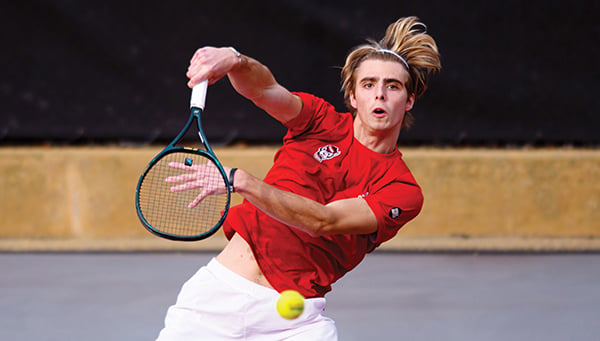 "MTEN vs FSU: CatryHits"
David Tracey
Agromeck
North Carolina State University
Raleigh, North Carolina


STORY OF THE YEAR
Sports Game Story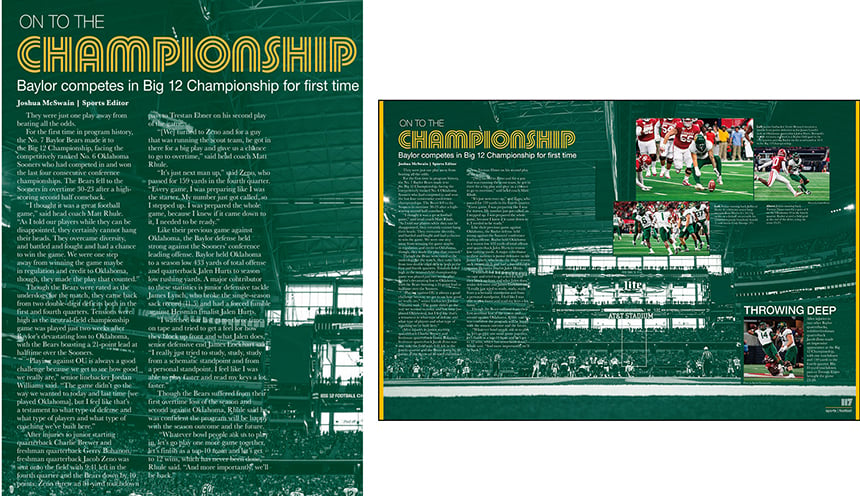 "On to the championship"
Josh McSwain
Roundup
Baylor University
Waco, Texas