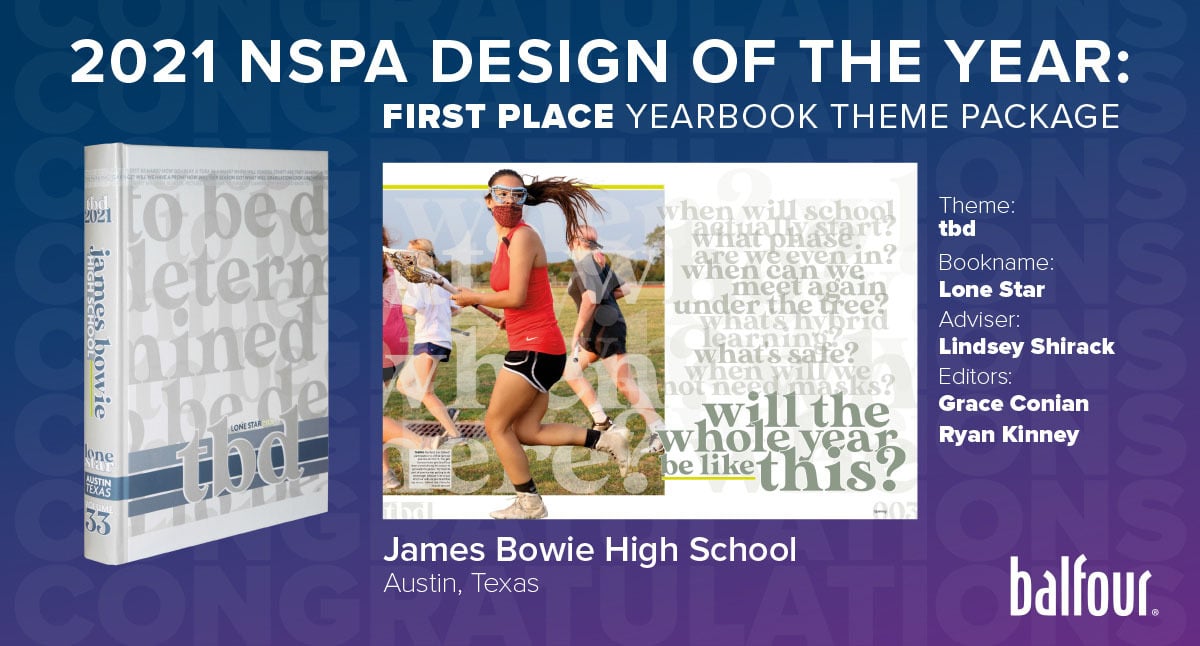 The Lone Star's Grace Conlan and Ryan Kinney took home first place in the Design of the Year Yearbook Theme Package category. Members of the Bowie yearbook staff heard the news in person as they attended a small workshop NSPA hosted in lieu of the fall convention.

"The best themes become mantras or slogans for the year and 'tbd' resonated during a year full of more questions than answers," Bowie adviser Lindsey Shirack said. "Ryan and Grace decided the constant refrain of 'tbd, tbd, tbd' needed to be visually represented and did a beautiful job overlapping elements and developing the design to support their verbal extensions."

Foster High School, who was also a finalist in the theme category, received Honorable Mention. McCallum High School took fourth in the Yearbook Spread category. In the Informational Graphics category, Bellaire High School was third, Bridgeland High School fourth and McCallum High School Honorable Mention.

In the COVID-19 Reporting category, Bridgeland High School received Honorable Mention.

The winners were announced in a ceremony that was shared virtually, Saturday, Nov. 13. Congratulations to all the winners!


DESIGN OF THE YEAR
Yearbook Theme Package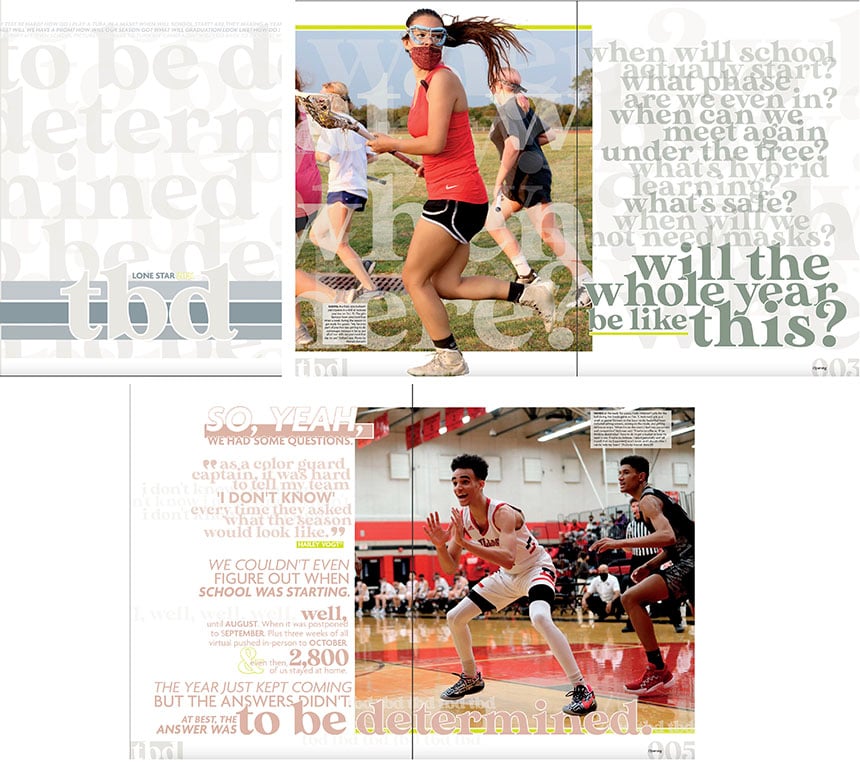 First
Grace Conlan, Ryan Kinney
Lone Star
James Bowie High School
Austin, Texas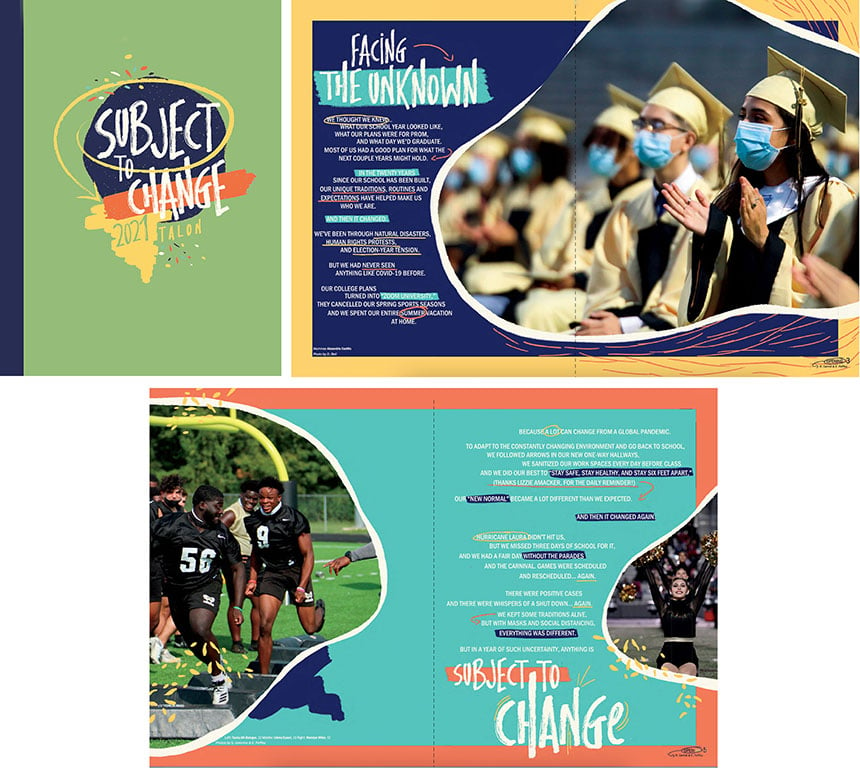 Honorable Mention
"Subject to Change"
Staff
The Talon
Foster High School
Richmond, Texas


Yearbook Spread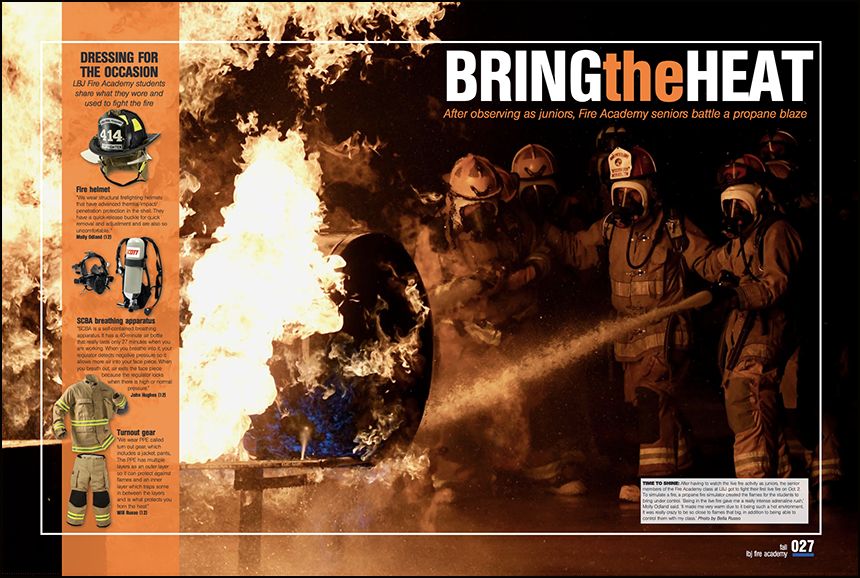 Fourth
"Bring the heat"
Lindsey Plotkin, Bella Russo
The Knight
McCallum High School
Austin, Texas


Informational Graphic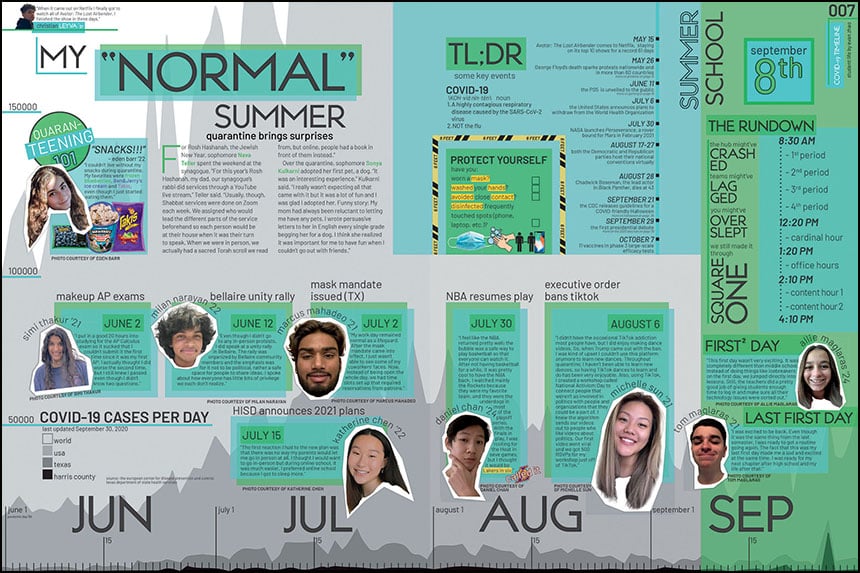 Third
"My Normal Summer"
Evan Zhao
Carillon
Bellaire High School
Bellaire, Texas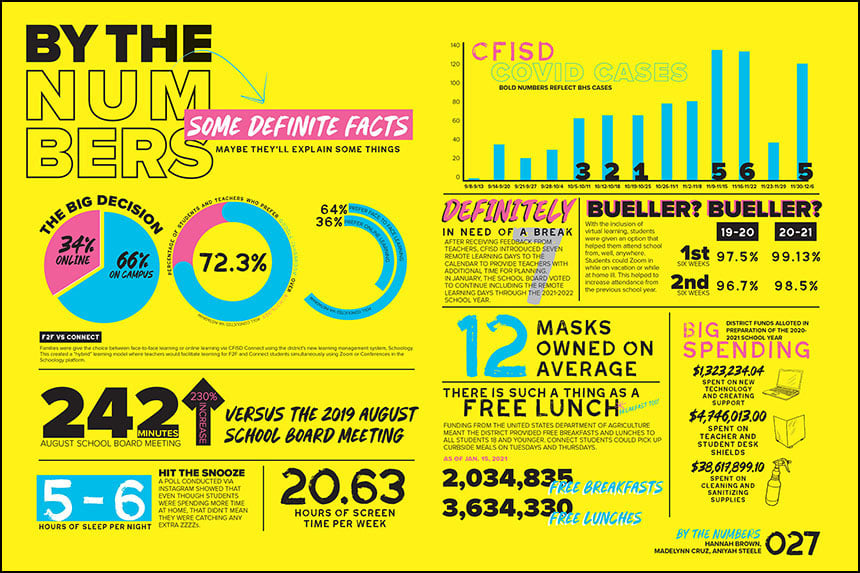 Fourth
"By the Numbers"
Hannah Brown, Madelynn Cruz, Aniyah Steele
Kodiak
Bridgeland High School
Cypress, Texas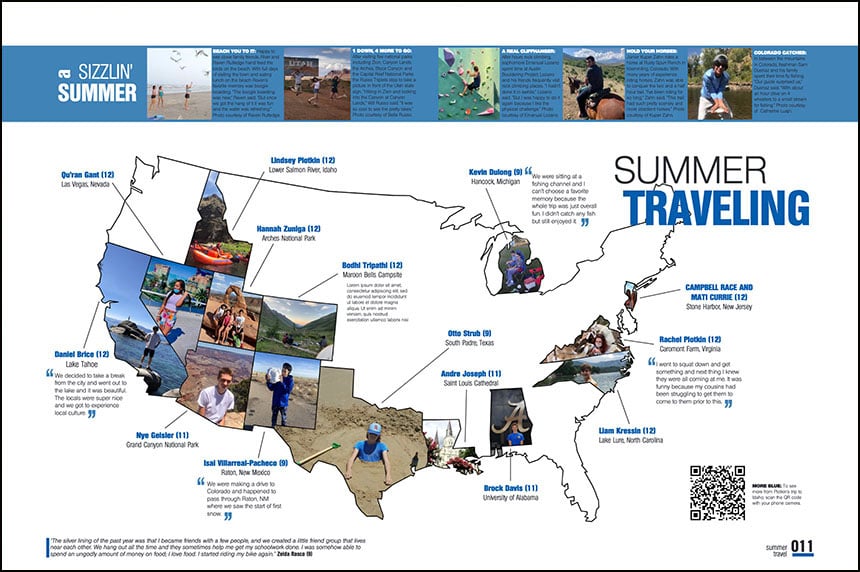 Honorable Mention
"Summer traveling"
Hannah Zuniga
The Knight
McCallum High School
Austin, Texas


COVID-19 REPORTING
Yearbook: Spread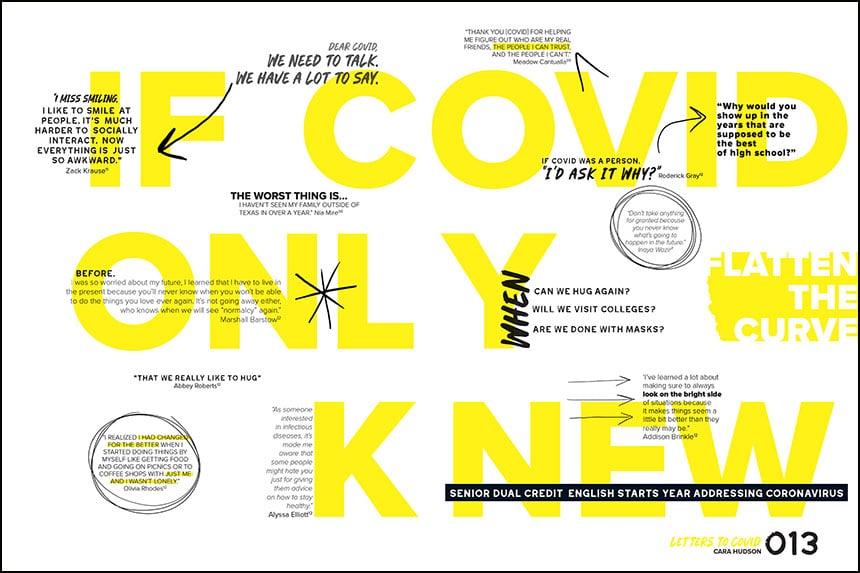 Honorable Mention
"If COVID Only Knew"
Cara Hudson
Kodiak
Bridgeland High School
Cypress, Texas