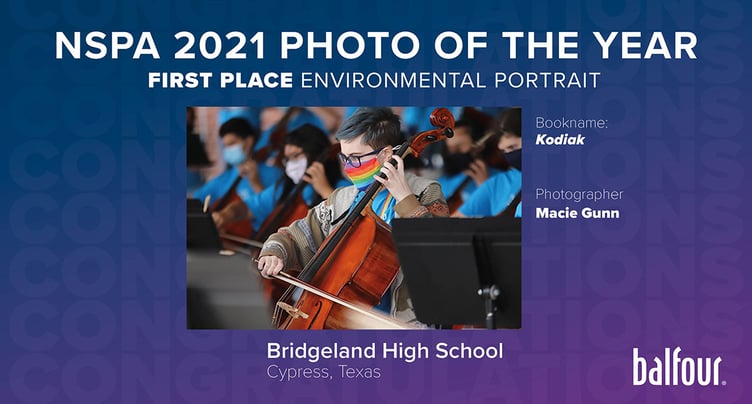 Congratulations to Bridgeland's Madie Gunn for winning Photo of the Year: Environmental Portrait. Gunn's photograph of an orchestra student took the top prize in the category.
The National Scholastic Press Association announced the photography winners and other Individual Awards in a virtual ceremony, Nov. 13.
In the sports category, three more photographers were honored. In the Sports Game/Action category, Bridgeland's Blake Beaver took fourth. For the Sports Feature Photo contest, McCallum's Caleb Melville was third and Maize's Laney Turner received Honorable Mention.
Congratulations Blake, Caleb and Madie!
2021 PHOTO OF THE YEAR FINALISTS
Environmental Portrait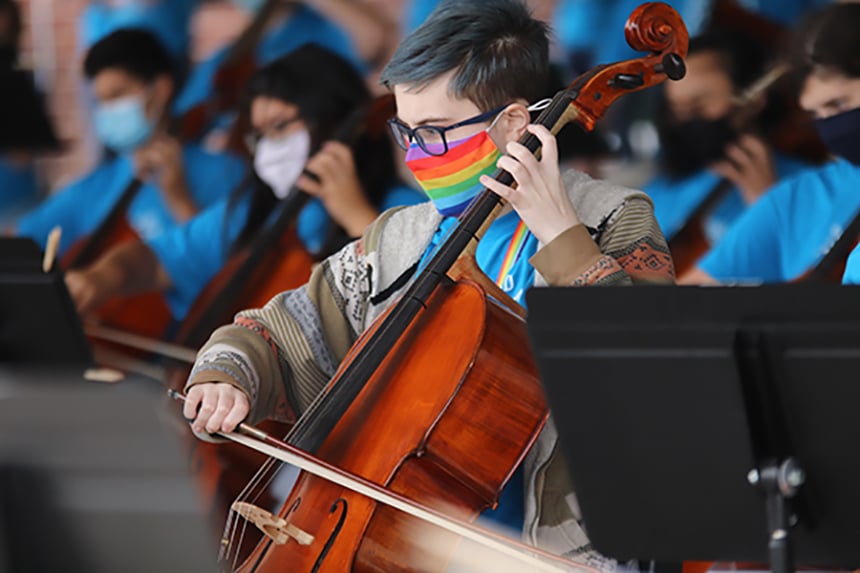 First
"Playing with Pride"
Macie Gunn
Bridgeland Student Media
Bridgeland High School
Cypress, Texas


Sports Game/Action Photo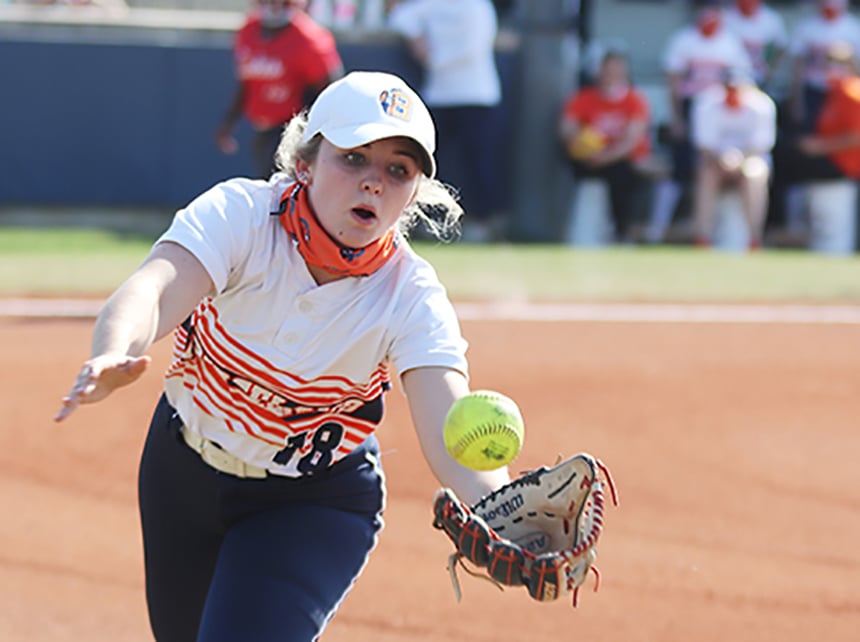 Fourth
"Snag the ball"
Blake Beaver
Bridgeland Student Media
Bridgeland High School
Cypress, Texas


Sports Feature Photo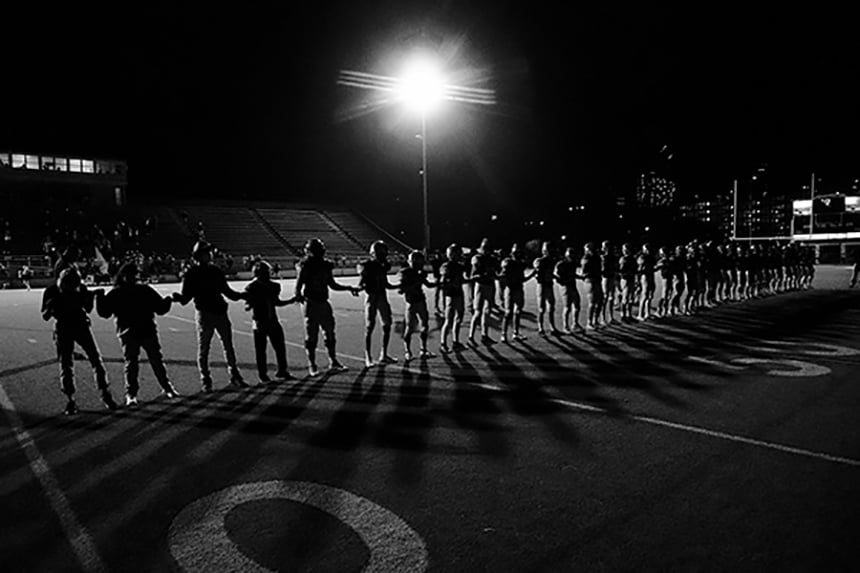 Third
"Knights out, lights out"
Caleb Melville
The Knight
McCallum High School
Austin, Texas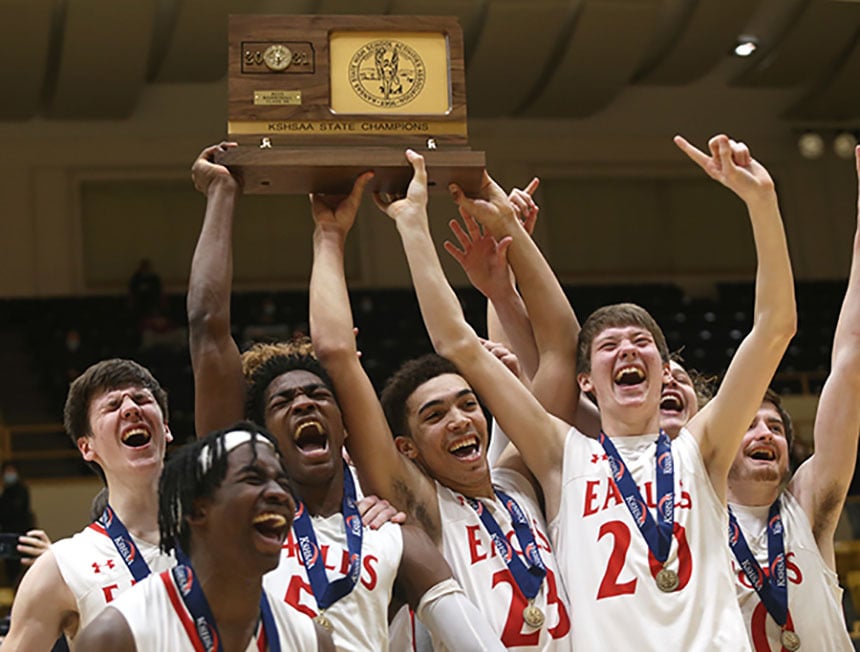 Honorable Mention
"Celebrate"
Laney Turner
Regal Red
Maize High School
Maize, Kansas