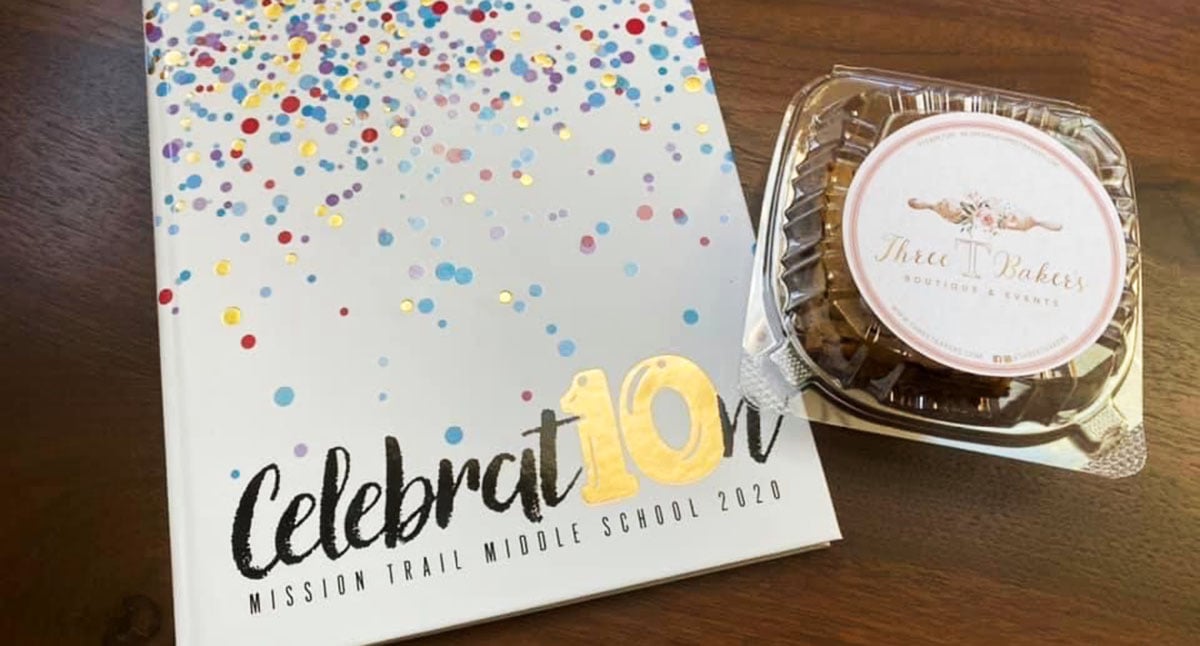 Just because it's been an unusual year, doesn't mean we can't celebrate our success! Whether staffers are working on pages, waiting for the book or poring over the finished product, it's important to share gratitude for the hard work. Here are fun ideas to share the love.
Share it on social media
In our virtual world, it's more common than ever to connect via social media. Utilize your accounts to give shoutouts to the staff. Whether it's individually or collectively, recognizing dedication in a public way builds camaraderie among the staff and support in the school community. It's also good PR and more importantly, it just feels good.




Aledo High School and Summer Creek High School both recognized staffers' dedication and determination through Twitter accounts. In March, Aledo honored 13 newspaper and yearbook students as the March Staffers of the Month for their continued work from home. In May, Summer Creek adviser Danielle Gutierrez gave a shoutout to the 2020 staff for the hard work on the book.



Foster High School and Alief Hastings High School both utilized graphics and their Twitter accounts to spotlight seniors from each publication, including photographers and newspaper, magazine and yearbook staffers.
Show your love with food
We all know how much yearbook kids love food. And while we can't be with them right now, we can still sweeten their day with delectable desserts. Whether you mail goodies or drop them off in person, it's a great opportunity to let staffers know how much you appreciate them. If students are still working on a summer or fall delivery, it could be a motivating move. If the books have arrived, it's a chance to give staffers a sneak peek before distribution and share in a sweet celebration.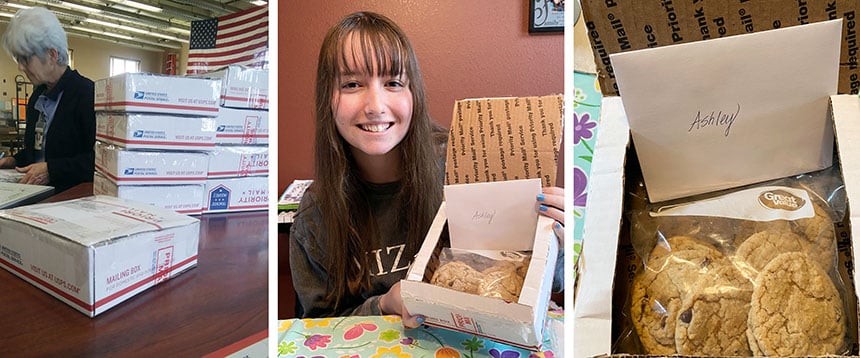 While her staff continues to work from home, Southern Boone High School adviser Kasey Gatson wanted to show her gratitude. She sent batches of cookies and personalized notes to each of her 11 staffers in April. The book is a fall delivery so the cookies were extra motivation to keep nibbling away at deadlines.



When the Mission Trail Middle School yearbooks arrived, adviser Joycelyn Fasulo drove to each staffer's house the day before distribution. She dropped off a cookie cake bar from a local bakery and the 2020 yearbook. Now, that's a socially distant celebration!
Say it in a sign
One of the disappointing parts of the pandemic has been The Class of 2020 losing the end of their senior year. One of the coolest parts of the pandemic has been the prevalence of signs celebrating seniors. Schools and even cities have crafted signs, flags and banners to honor seniors. For yearbook staffs, a yard sign is a cool and inexpensive way to recognize staffers. Add the yearbook cover and your theme fonts and graphics to amp up the design and celebration.



Leander High School adviser Lindsie Alley worked with an Austin company to print yard signs for each of her staffers. She delivered each sign, with some staffers able to come outside and take socially distant pictures.