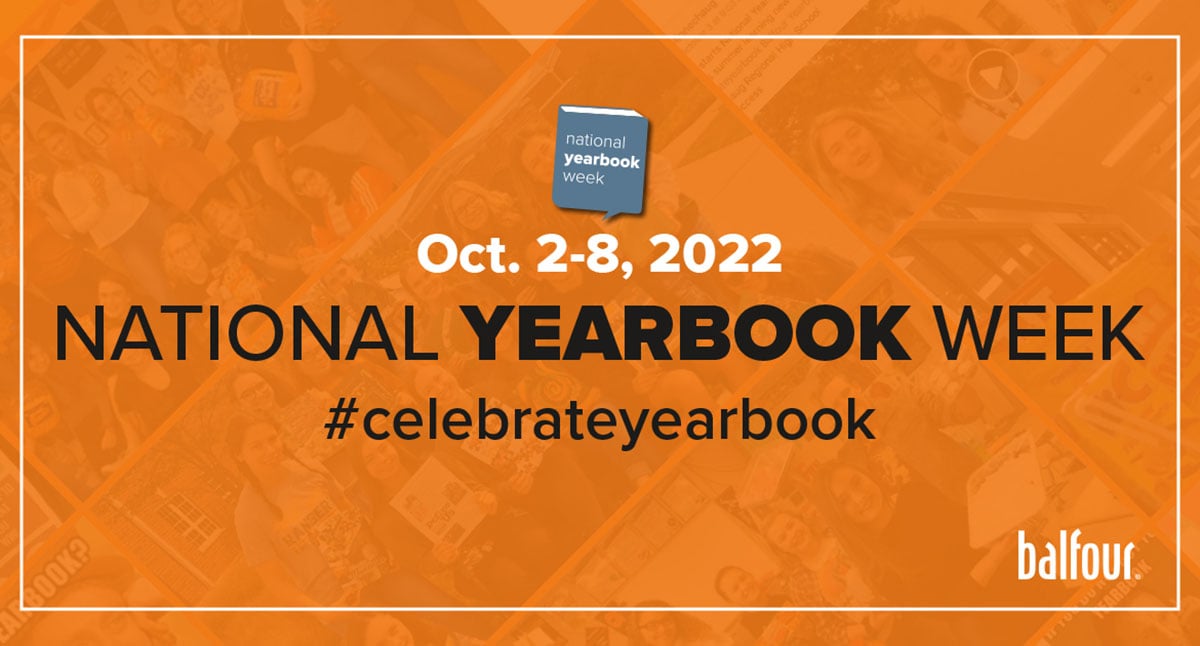 The first week of October each year is when we celebrate all things yearbook. It's also a great time to promote your yearbook and ad sales. In honor of the week and your sale, let's celebrate yearbooks with three fun contests.

The Theme's the Thing – The best yearbook is a sold-out yearbook! Show us your best themed campaign (signs, posters, social media) to boost orders.
Workin' Hard (Staff Selfie) – Show us how hard you're working to promote your yearbook! Send a creative selfie of your staff (bonus points if you're wearing your staff T-shirts).
Well, That's Different! – OK creative types, this is your chance to share your most unique yearbook promotion. Leave those flyers, posters and signs behind—the more creative, the better!
Two ways to enter:
1 Post your entry to Facebook, Twitter or Instagram. Caption it with your school name/city/state, and any necessary description/details. Tag us (@balfouryearbooks on Facebook/Instagram, @balfouryb on Twitter, or #celebrateyearbook).
2 Email your entry to buytheyearbook@balfour.com.
Submit entries between Monday, Oct. 3 and Friday, Oct. 7 to be eligible! We'll award two $50 gift cards to the best entries in each of the three contests.
By participating, you consent for Balfour to use your school name and contest entry, without prior notification, for yearbook promotion and educational purposes.