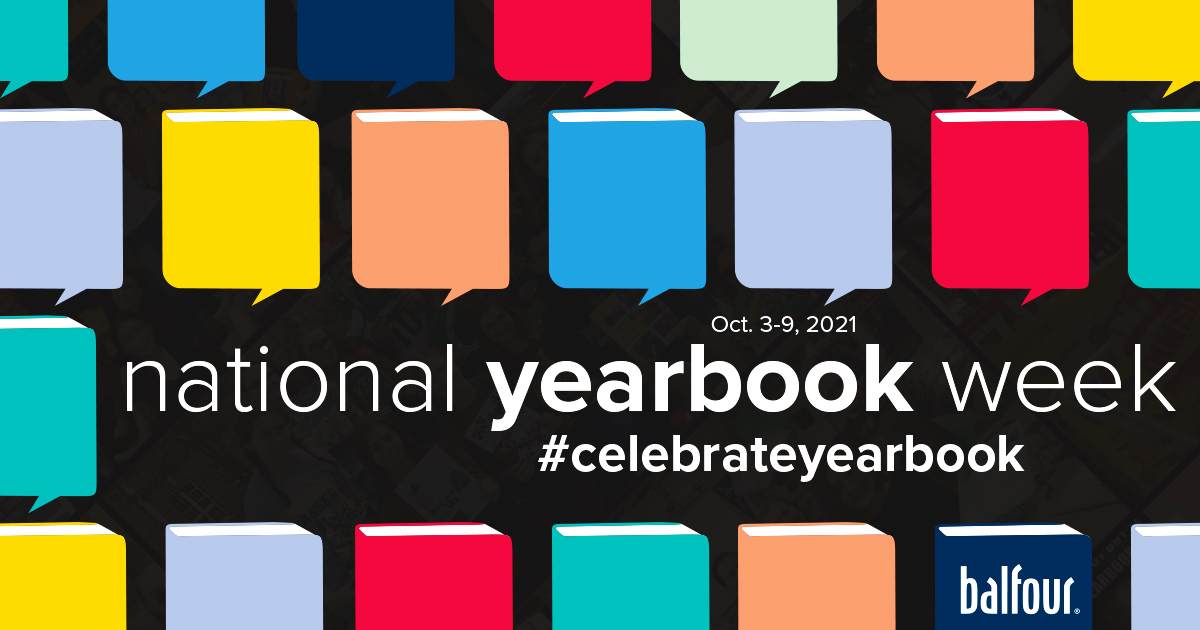 Show us your style and creativity and we might just show you a $100 gift card.
One of our favorite weeks of the year is back! An annual traditional, National Yearbook Week celebrates the historical significance of yearbooks and recognizes the hard work of the students who create that historical record.
We love NYW because, well who doesn't love yearbooks? The week-long celebration also gives us a chance to showcase cool promotions and share prize money with you! We have three contests, each with two $100 gift card winners. Here are the categories:
SIGNS OF SUCCESS – The best yearbook is a sold-out yearbook! Show us your best poster, sign or themed campaign to boost orders this week.
WHY YEARBOOK? – Share a quote infographic or video clip about why yearbooks are important (Tip: Your faculty/administration/parents are a great source for testimonials about the meaning of their own yearbooks).
YOU DID WHAT? – Yerds thrive on creativity. This is your chance to share your most unique yearbook promotion. The more creative, the better!
HOW TO ENTER
Post your entry to social media (Facebook, Twitter or Instagram). Caption it with your school name/city/state, and any necessary description or details. Tag us (@balfouryearbooks on FB/IG, @balfouryb on TW, or #celebrateyearbook). If you're not on social media, email your entry to buytheyearbook@balfour.com.
Entries must be submitted between Monday, Oct. 4 and Friday, Oct. 8. We can't wait to see how your creativity as you #celebrateyearbook!