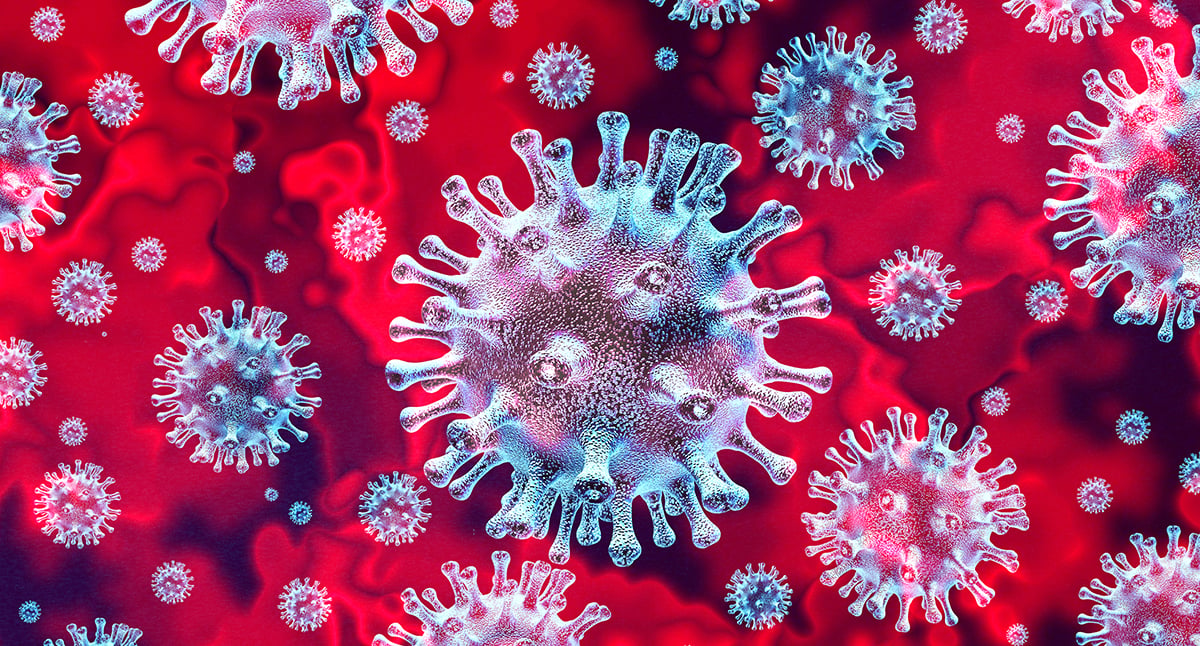 Spring is already a stressful time in the yearbook world. But the coronavirus pandemic has elevated that anxiety to new levels. Take a step back and breathe as we strategize how to finish 2020 yearbooks.
John Jay High School in San Antonio, Texas can breathe a sigh of relief. In late February, the staff hit the send key on their final yearbook pages. Cue the fireworks and smiles.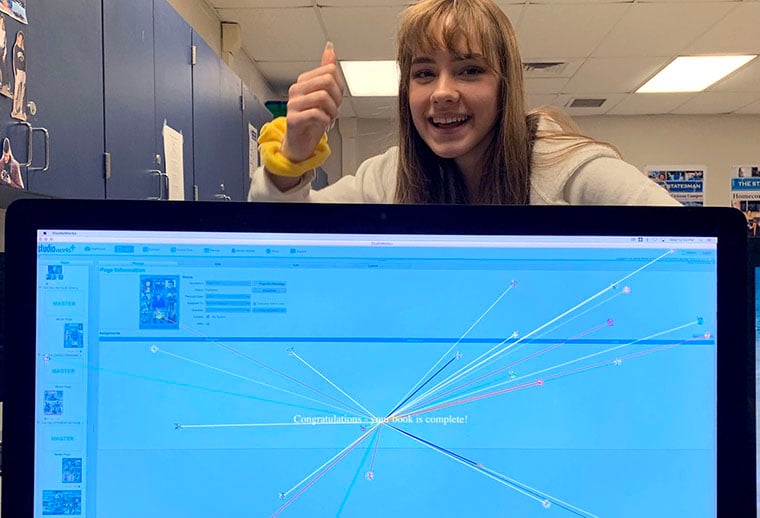 John Jay High School yearbook editor Abby Huhn celebrates with the iconic firework display when the staff wrapped up the yearbook a few weeks ago. Photo by James Butler
Unfortunately, we're not all that lucky. Thousands of staffs across the country are facing a yearbook dilemma—finishing their pages with event cancellations, shortened sports seasons and looming school closures. Here are five steps to tackle outstanding pages.
1. Coordinate with your rep.
Spend some time talking with your yearbook representative about unfinished pages. If completing the pages is not possible, discuss the options of eliminating them, adjusting the ladder or turning blank spreads into autograph pages.
2. Assess the situation.
Make a list of all the pending pages and the incomplete ones, noting missing photos, captions, stories, etc. Consider printing out pages to get a visual for the amount of work left to do.
3. Be realistic.
Survey the unfinished work and have a serious conversation with your staff. Assign almost completed pages to staffers you're confident can wrap them up. Decide if planned coverage needs to be scrapped.
4. Make a new game plan.
If you're unsure how spring sports are going to pan out, rethink your coverage. While you're still in school, hit up every athletic period, practice and weight lifting session for photographs and interviews. If games are still happening, send multiple photographers and reporters. Talk to players about the games they've already had and the uncertainty for the remainder of the season. Meanwhile, have a staffer search your staff photos and pull every usable image. Contact parents, local photographers and newspapers for additional photos.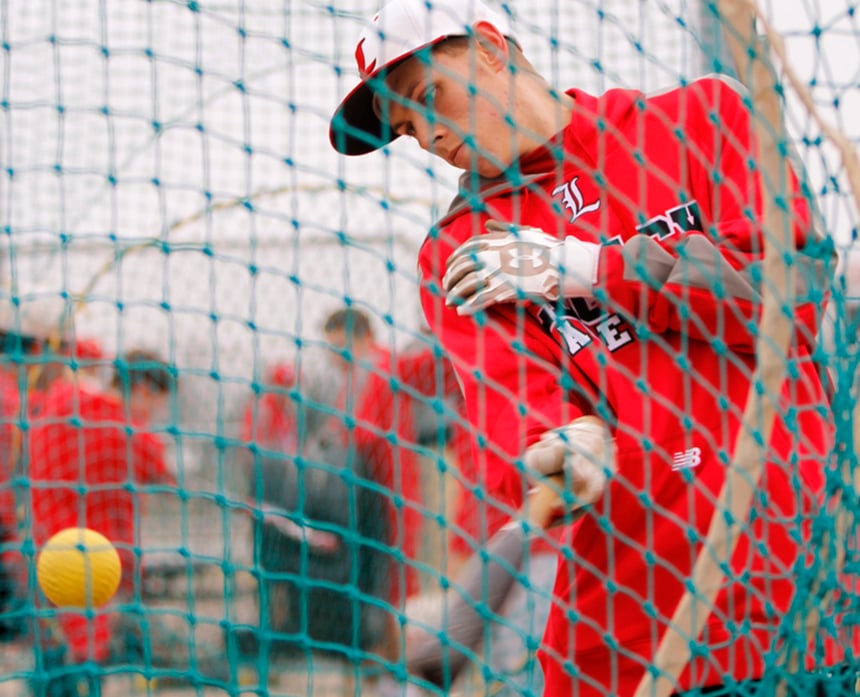 If school is still in session, don't wait for a game to happen. Cover sports teams during their athletic periods, capturing weight training, study sessions and practice. Photo by A. Rhoades
If you have events, sports seasons or other topics that are unlikely to happen, decide if you can fill the space with other coverage. The coronavirus affecting your school, the nation and the world are obvious choices. Talk to your staff about other easy fill-in options, including these 15 ideas to fill blank pages.
While school is still in session, send photographers out in droves to photograph classes, lunch and passing periods. Snap posed photos of as many students as possible to use for mugs and cutouts for new content pages. Use them with profiles and quotes to quickly transform blank pages into beautiful and innovative spreads.
If classes and sports are temporarily suspended, but resume before the end of the school year, consider planning a spring supplement. You can add back in the coverage you removed and give it to students at distribution or a later date if more time is needed.
5. Plan for working remotely.
Knowing classes could be suspended at any given point, immediacy is essential. Make almost completed spreads a priority, getting them submitted as quickly as possible. For content that will take more time, create a plan that allows you to work off campus. Collect potentially needed photos, stories or folders and upload to Google Drive for staffers to access from home. This step is crucial if your school has already canceled classes; plan on going up to your classroom to upload needed files and photos to a cloud source.
For InDesign customers, copy your project folder to a laptop or upload to Google Drive. If you don't have a laptop with Adobe software, ask your school's technology person about borrowing one. (If this is not an option, coordinate with your tech person and principal about taking desktop computers home.) BalfourTools customers can also talk to their reps to explore options for working in the cloud.
Regardless if your school sets up online learning, schedule meetings with your staffers. Whether you use Slack, GotoMeeting, Zoom, Skype or another resource, have a way to teleconference with your team to coordinate work and deadlines. Establish recurring video calls and set times to check-in with each other. Provide daily updates with quick videos or texting apps. Don't forget to have 1-on-1s with staffers to foster encouragement, communication and expectations.
Know it won't be perfect.
It's been an unprecedented set of events in the last few weeks. This isn't the year for perfect. Know that it won't be and that's okay.
At the end of the day, it's just a yearbook. Stay safe and breathe. We look forward to seeing all of your 2020 yearbooks.