It's National Yearbook Week! And we are as excited as you are!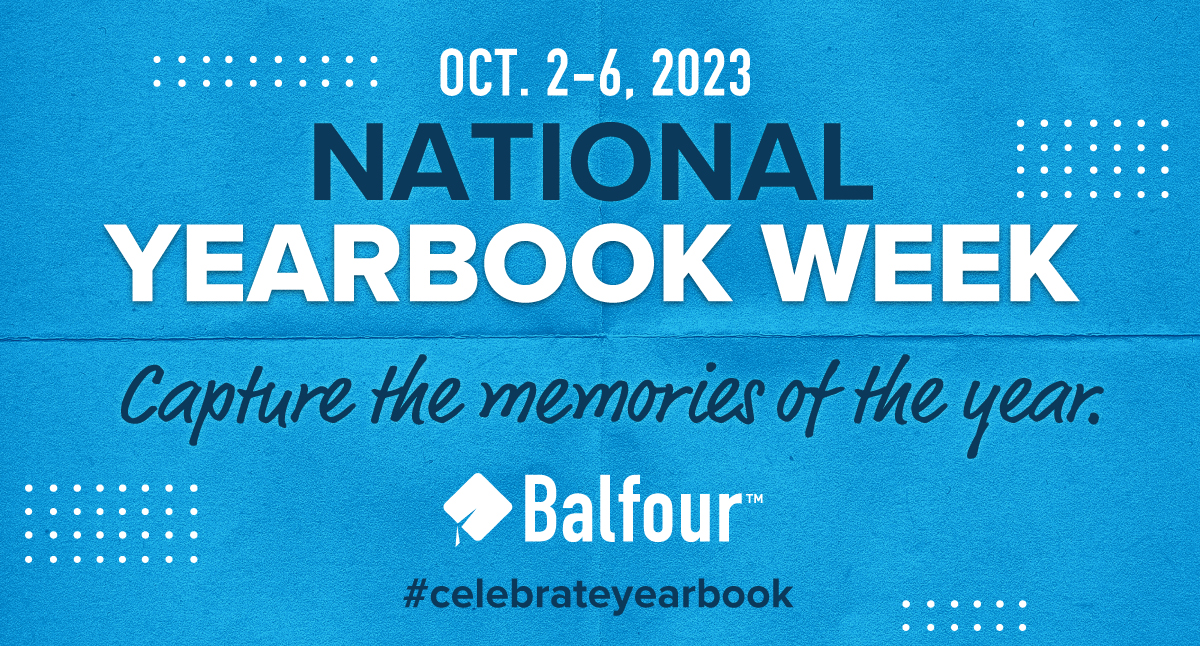 The first week of October each year is when we celebrate all things yearbooks. One day isn't enough to celebrate how important yearbooks are to us! It's also a great time to promote your yearbook and ad sales.
To celebrate, we'll award two $50 gift cards to the best entries in each of these three contests:
Contests:
Lights, Phone Camera, Action! Day – Create a Reel and show us your yearbook staff in action (team building, designing, photographing, etc.). Get as creative as possible and show the essence of what it's like to work in your yearbook club/class!
Pro at Yearbook Marketing Day- Show us how your staff is boosting sales and getting last-minute headshots.
World Smile Day- Take a group selfie with your yearbook staff with their best smiles and tag us! (P.S. The key to winning is to make it as fun as possible, no boring selfies allowed)
TWO WAYS TO ENTER:
Post your entry to Facebook or Instagram. Caption it with your school name/city/ state, and any necessary description/details. Then, tag us (@balfouryearbooks on FB/IG or use #celebrateyearbook).

2. Email your entry to buytheyearbook@balfour.com
Submit entries between Monday, October 2nd and Friday, October 6th to be eligible!
By participating, you consent for Balfour to use your school name and contest entry, without prior notification, for yearbook promotion and educational purposes.