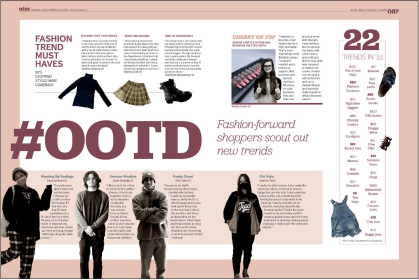 For today's Tuesday Tip, we're going to talk about one of our Balfour Squares: Coverage Dictates Design. Balfour Squares is your one-stop resource for learning more about copy, coverage, design, photography, and theme (the key ingredients in yearbook design). In this post, we'll be discussing coverage. We'll show you how the fusion of quality coverage with great planning can lead to a unique and all-encompassing spread design.
You can check out the Balfour Square: "Coverage Dictates Design" below: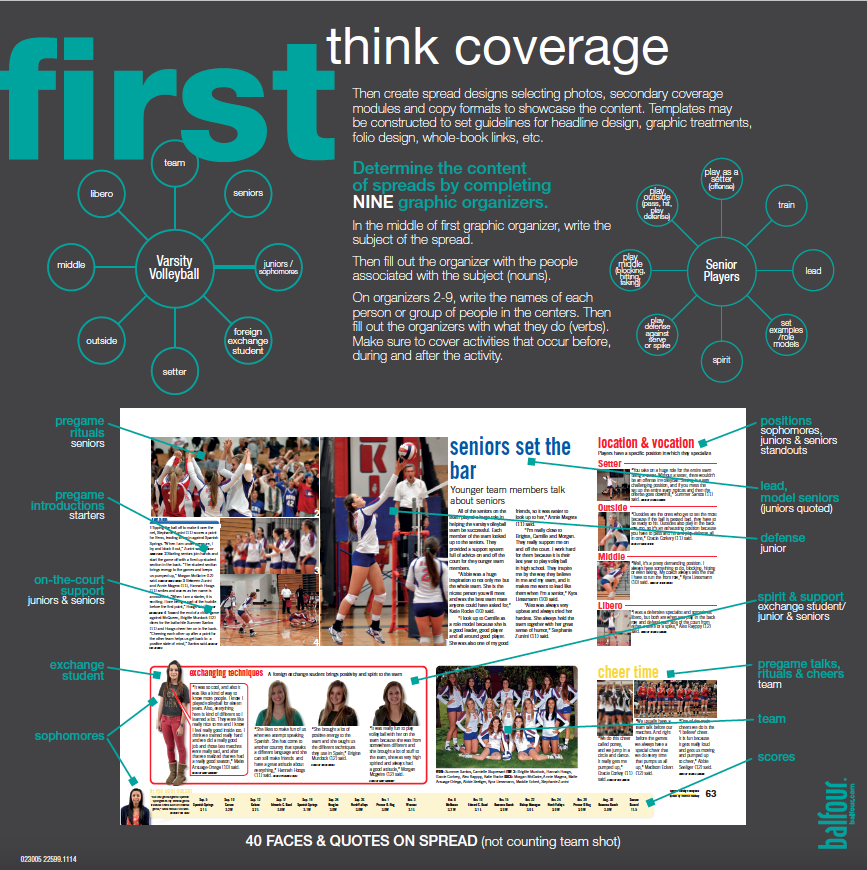 How to determine spread content by completing 9 graphic organizers in four easy steps:
Write the subject of the spread in the middle of the first graphic organizer.
Fill out the rest of the organizer with the students associated with the subject (nouns). A good rule of thumb is to try to get to nine student/student groups to ensure you are covering a wide range of aspects regarding the spread subject.

Please see below to see an example of the subject spread graphic organizer. The subject should encompass the overall content displayed on the spread.

For organizers 2-9, write the names of each person or group in the centers. Then, fill out the organizers with what they do (verbs).
Use your graphic organizers to organize and plan spread content! The graphic organizers ensure that the yearbook staff is accountable for a comprehensive spread design and content.
Yearbooks are far more than a book filled with pictures and signatures. It's a memorable piece of nostalgia that captures the essence of the school year. Coverage is one of the most important elements that impact the quality and memorability of the yearbook. How well the staff captures the events, clubs, and students impacts the overall design and look of the yearbook.
Extra tip: You can also access more Balfour Squares content at studio.balfour.com by clicking on the "Start Here" banner on the home page.
Adviser Spotlight: 2023 JEA Rising Star Winners Announcement
The Journalism Education Association reviews and selects journalism teachers and advisers who have demonstrated great contributions and commitment to scholastic journalism in their first five years of advising. This year, eight hard-working educators were selected for this prestigious award and two of those selected are dedicated Balfour advisers.
Congratulations to 2023 JEA Rising Star Winners: Katrina Berry-Ivy from Tupelo High School and Kirst Gilliland (Certified Journalism Educator) from Bryan High School!