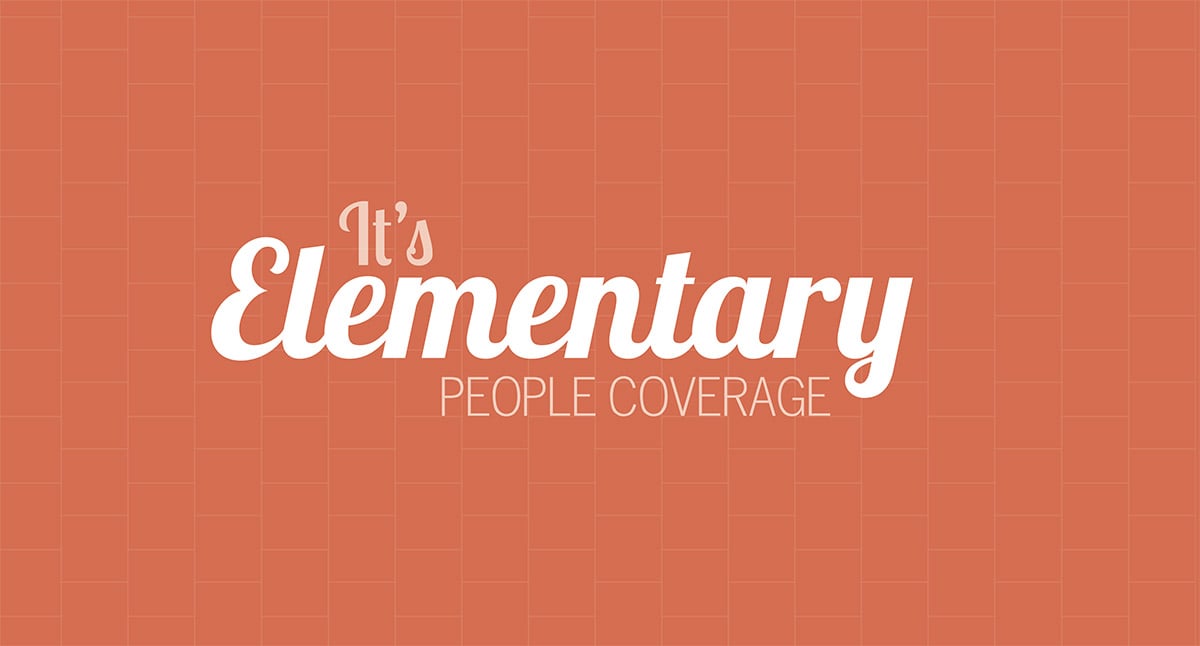 The people section is a vital aspect of elementary school yearbooks. Here are five ideas for providing more coverage with the portraits.
Teacher & Class details: With each class, schools usually run the teacher's portrait and sometimes a class photo. Consider adding a little more detail by including information about the teacher or class. For the teacher, it could include number of years teaching, favorite subject, favorite activity, best memory and a quote about the class. For the class, it could include a class motto, favorite saying, a popular project, dates of special activities and annual events. Providing a short questionnaire to the teachers makes it easy to collect the information. Forest Trail Elementary took this idea one step further and asked each of their fifth graders "favorite" questions. With each portrait, they included the student's favorite school memory, book and app.




Mascot drawing: This is a fun way to inject school spirit and student interaction into the book. Ask students in each grade level to draw or paint the school mascot. Run some of the best (or funniest) ones in a small sidebar package. Watch as the mascots improve as students get older.
Fuzzy friends & fashion: Show off the students' personalities and flair. Feature their fluffy friends by photographing their favorite stuffed animals. Snap pictures of their outfits for a style feature. If time permits, talk to each student to include a short quote for another layer of coverage.



The Thrall yearbook always includes some type of secondary coverage with elementary portraits. In 2017, the staff ran a poll of pre-kindergarteners' favorite bedtime stuffed animals and photographed kindergarten's go-to school outfits (left). Lake Pointe Elementary featured a self-portrait with each kindergarten photo in the 2018 book (right).


Student work: With each grade level, consider running photos of work students created. This could be artwork, projects or experiments. Photographs could be of the individual pieces or of students holding their completed works. The images provide another layer of coverage and give insight into the academic success during the year. Another innovative way to feature student artwork is to include self-portraits. At Lake Pointe Elementary, kindergartners drew pictures of themselves. The self-portraits were featured next to the school pictures. Years from now, the students can look back at their real and artistic versions of themselves as 5-year-olds.



Hill Country Christian School featured Halloween costumes in their 2018 yearbook. The 2018 Memorial Drive Elementary book included pictures from the 100th day celebration.


Spirit days & costumes: Dress-up days are some of the best photo opportunities for the yearbook. Whether students are dressing up for school spirit, culture days, holidays or Red Ribbon Week, it's always fun to see young pilgrims, cowboys and more. Another photo op is at Halloween; students dressed in costumes for trick-or-treating make a festive addition to a people spread.


With each spread dedicated to a class or grade level, St. Thomas' Episcopal School includes several candid photos of class activities with captions.


Bonus tip: Readers love seeing lots of candid photos with the portraits and other parts of the yearbook, but photos can lose value when captions are missing. If captions are not a possibility, consider at least running idents. Idents, short for identifications, are the names and grades of subjects in the photo. In 10 or 20 years, you'll appreciate knowing who all the pilgrims and cowboys really are.