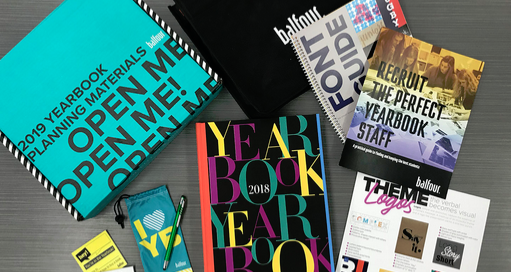 Oh, how time flies. May will be here soon, and June is on the horizon. But before those creative minds and able bodies scatter to the summer winds, gather the staff to brainstorm for 2019. With your planning kit in hand or on its way, you've got the perfect resource to plan for next year's book.
What's Inside?
Who doesn't love getting packages in the mail? And this one is packed with yearbook goodies. Your 2019 planning kit is full of organizational and inspirational materials, including:
Color trends: From Electric Purple to Lime Green Rose, we're recommending for a fun, trendy look in 2018-19. Pick a few, use all of them, or take our suggestions for palette combinations in different sections of the book.
Wall Calendar: Keep track of deadlines, work nights, school events and birthdays.
SimplyCreate Design Collection: This booklet features more than 25 cover and endsheet designs, showcasing new graphic packages to streamline your yearbook creation, taking the guesswork out of color and font choices. You're half way to creating a consistent and cohesive yearbook with simplyCreate.
Balfour Squares Samples: A Balfour tradition, these 10"x10" educational pieces are a quick resource or starter activity. Coming in pads of 25, more than 40 different squares focus on topics including theme, copy, design, coverage and photography. We've included four samples and a brochure showing the other options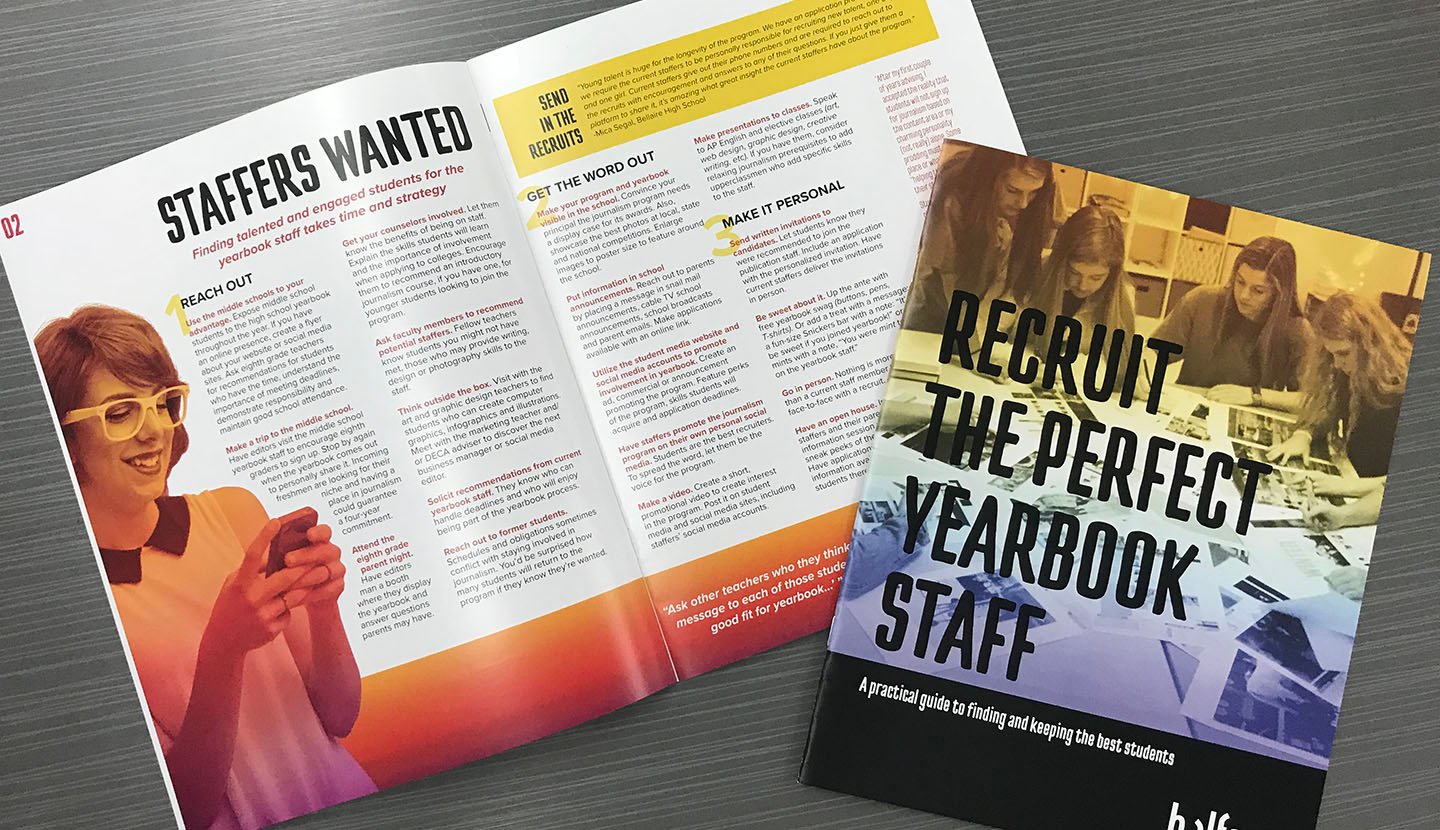 Staff Recruiting Guide and Posters: A new addition to the planning kit, this 20-page guide provides recruiting and team building advice, job descriptions and applications. There's also a set of matching posters to hang (you can always order more if you want additional posters).
Font Guide: A visual resource for all your type needs, this 96-page guide features all of our font collections.
Ladder: Use the ladder diagram to organize and plan the coverage in the book.
Swag: It wouldn't be a Balfour planning kit without a few fun items: a sunglasses case, stylus pen and sticky notes.
Yearbook Yearbook: The fan favorite, the Yearbook Yearbook is a collection of the best books from 2017, including covers, showstoppers, design packages and photos. For additional designs, covers and ideas, check out our Pinterest page.

Don't have one yet?
If you haven't received your planning kit yet, check with your yearbook representative. It's probably on its way or it might be you haven't renewed your contract yet. It takes a skilled adviser to manage a yearbook, motivate the staff and make it all come together. We hope this kit will make the process a little easier