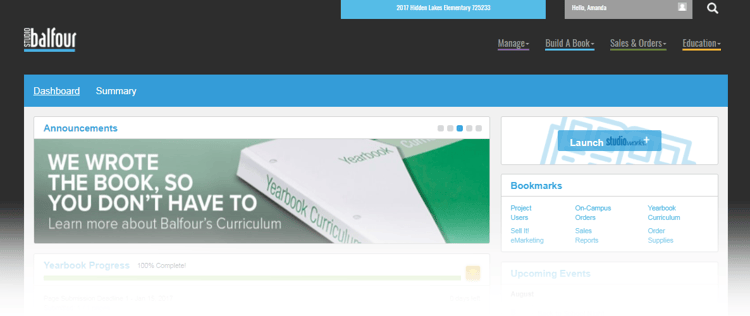 As yearbook staffs gear up for a new school year, Balfour has released an update to its customer resource center, StudioBalfour, packing a big punch with new features to help customers meet deadlines, sell more yearbooks and monitor their student body coverage.
Student Manager & Coverage Reporting
Students are more likely to buy a yearbook if they're featured in the book. Keep tabs on who has purchased a yearbook and how many times they're featured with the new Student Manager. Upload a list of everyone in your student body, and watch as the Student Manager syncs yearbooks sales with your yearbook index.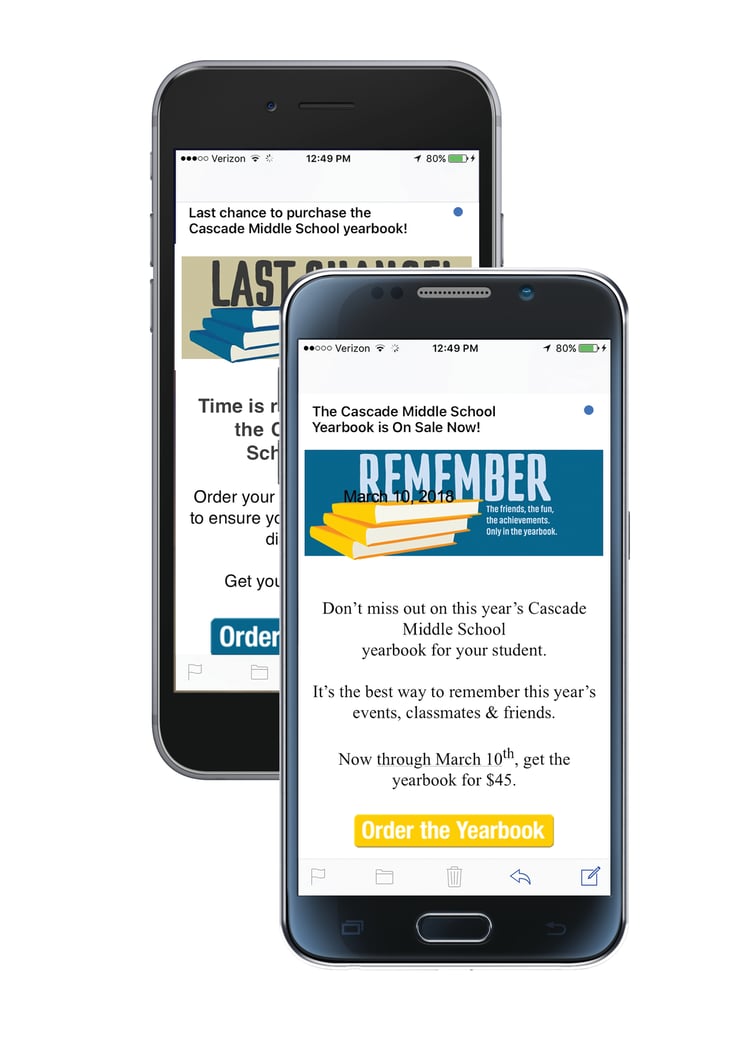 eMarketing
Sell It! eMarketing is a personal email campaign creator built right into StudioBalfour that gives your staff advanced marketing capabilities. Powered by the student manager, eMarketing gives yearbook staffs the ability to filter groups and target specific audiences. Send an email campaign to students featured in the yearbook who haven't yet purchased, or sell more senior ads by promoting ad space to seniors who already purchased a yearbook.
eMarketing can help in more ways than just selling yearbooks, too. Send communications thanking buyers for their purchase and or updating purchasers on yearbook distribution. Want to remind the student body about picture day or another school-wide event? Choose a campaign from our pre-designed templates and customize the message to fit your needs.
One-Stop Shop Dashboard
Customers now have at-a-glance insight into their entire yearbook journey with the addition of the Dashboard. Project progress and deadlines, book sales status, seasonal to-do's, reminders and handy shortcuts make finding what you need quick and easy.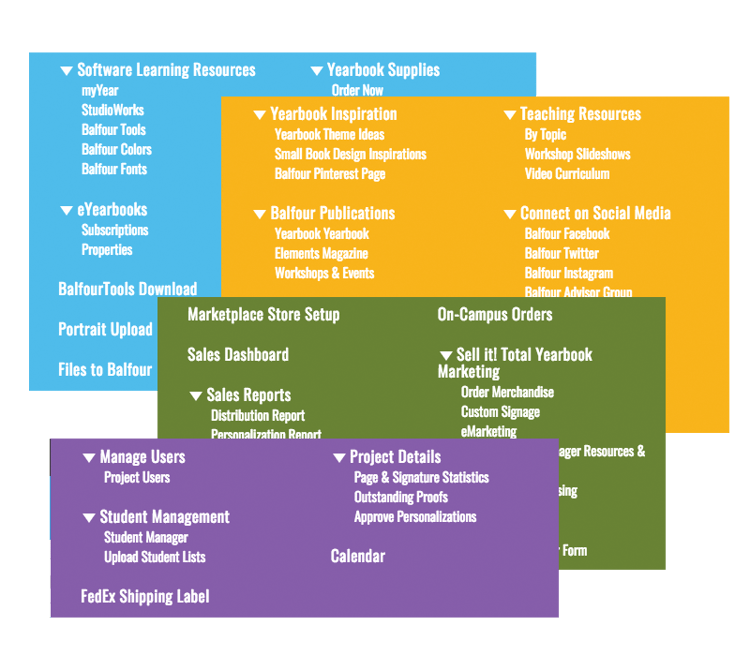 Improved Menu Navigation
StudioBalfour is packed with great tools to help with the yearbook journey, and now they're easier to find with an improved menu structure. The color-coded format keeps everything for sales and orders, building a book and educational resources organized.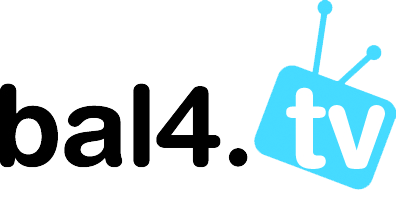 Improved BAL4.tv Management
Adding sight and sound to the traditional printed yearbook is easier than ever with the improved Bal4.tv user panel. Quickly add and edit QR codes, link videos and more. Balfour's unique codes give yearbook staffs the ability to embed videos and slideshows into the yearbook, making for a truly unique print-digital experience. Codes are hosted for 30 years and viewable by scanning or typing in each code's direct URL.
Get to work and get what you need faster with all these updates and more. Login to StudioBalfour today and take a look at all the new features.