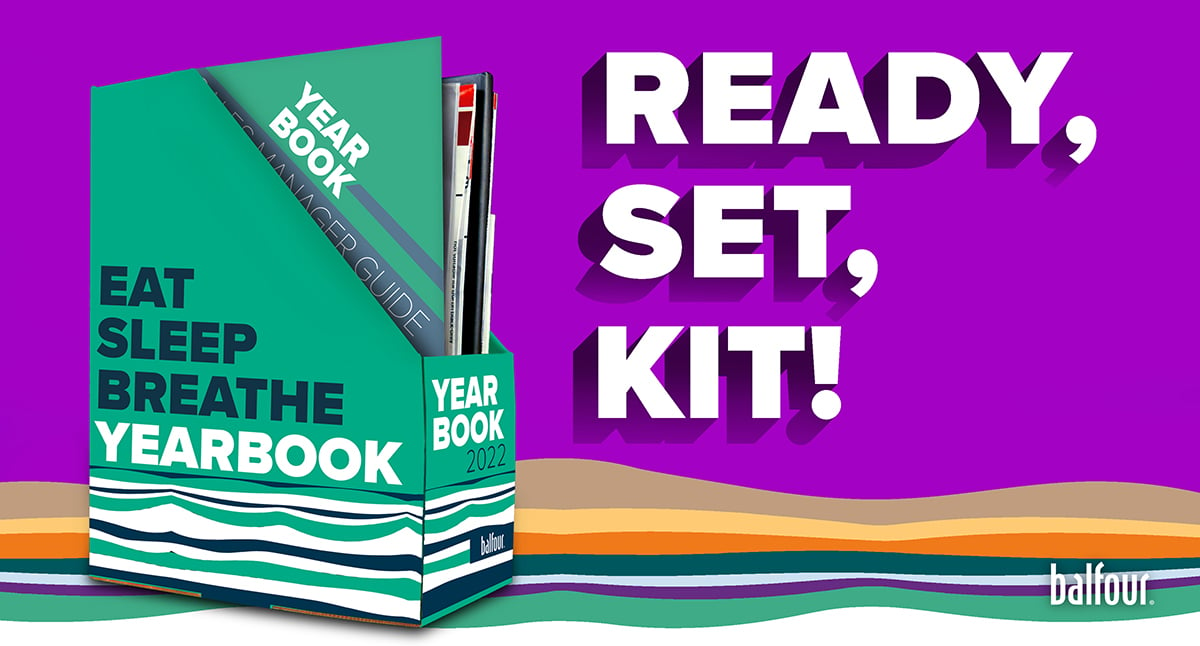 You've got mail! The 2022 kit is jammed packed with helpful tools to make the yearbook process effective and smooth. Let's take a peek at the highlights.

Guide books The Essential Guidebook and Yearbook Adviser Guide are invaluable resources. These comprehensive guides include tips for planning, production, marketing and design.

Sample signature Help your students understand the importance of deadlines with the sample signature. With eight pages on each side, the printing facility can't print until it has all 16 pages of that sig.

Yearbook marketing catalog This catalog showcases on-campus resources, custom signage, eMarketing, digital downloads, the Yearbook Sales Manager and National Yearbook Week. Don't forget to check out the new staff T-shirt and logo visors in the catalog.

simplyCreate® catalog Featuring Balfour's standard line of covers and endsheets, this catalog also reveals thematic design templates and graphics for 22 fully-developed packages.

Yearbook Yearbook Our annual showcase of exceptional books, the Yearbook Yearbook features more than 200 books from the 2019-20 school year. Discover new content ideas and find inspiration in the covers and designs.

Note: Some items featured are only available in the middle school and high school production kit.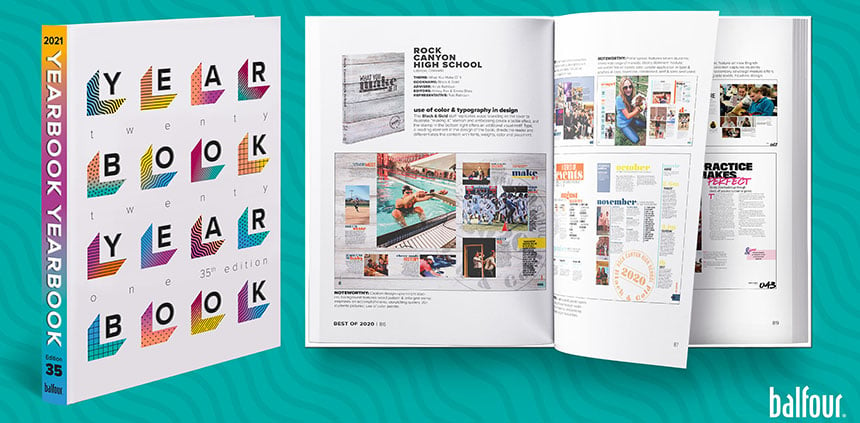 If your kit hasn't arrived yet, don't stress! Check in with your Balfour representative. And, virtually all the items (and more!) are available in digital form via the Start Here page on StudioBalfour. (Helpful hint: Log in to SB before clicking the link.) We hope all the kit contents make this year productive and smooth. Ready, Set, Kit!