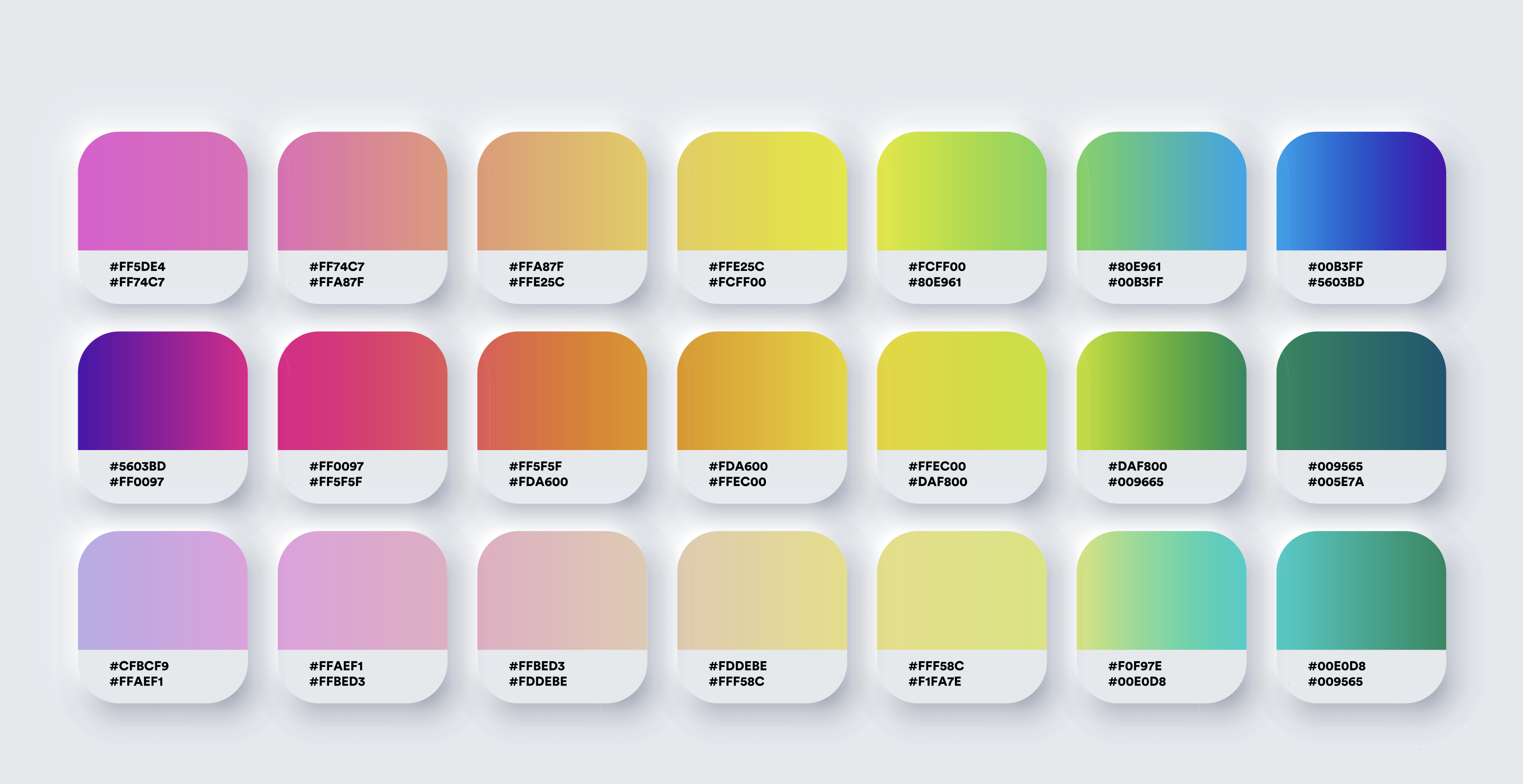 For today's tip, we're diving headfirst into the vibrant world of color trends for the 2023-2024 school year. Get ready to unleash your creativity and infuse your yearbook with a burst of fresh, trendy hues that will make your memories pop! From bold palettes to subtle shades, we have the inside scoop on the colors that will define the yearbook landscape this academic year.
So, whether you're a seasoned pro or just starting your creative journey, check out our 2023-2024 "Color Trends" below to discover the hottest color trends and tips for using color: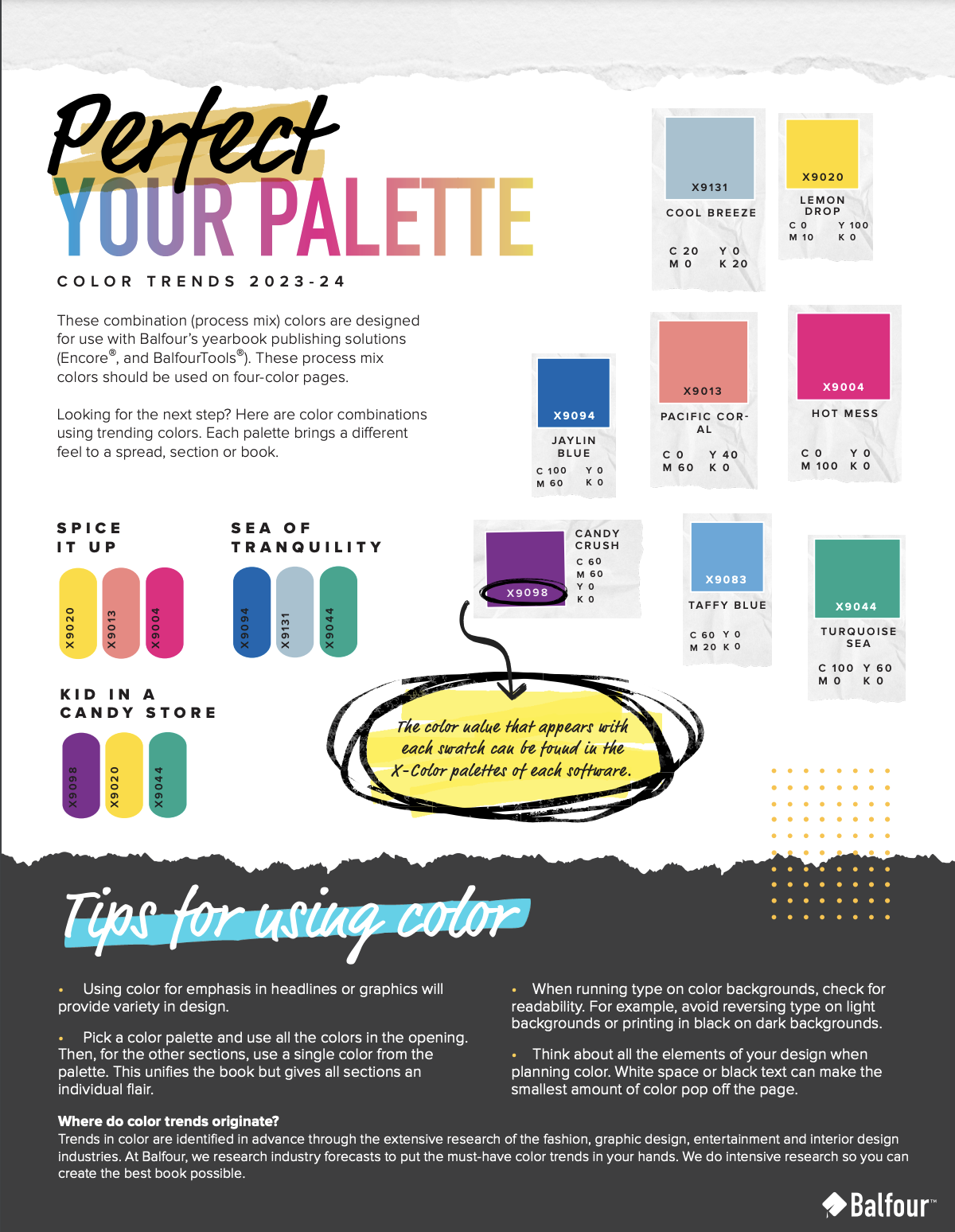 To download the "Color Trends 2023-2024" sheet, log in to studio.balfour.com and click on the "Start Here" banner. Scroll down to the "Inspiration" section and click on "Color Trends 2023-2024". You can download this resource and print it out to use as a reference when brainstorming for design and theme!