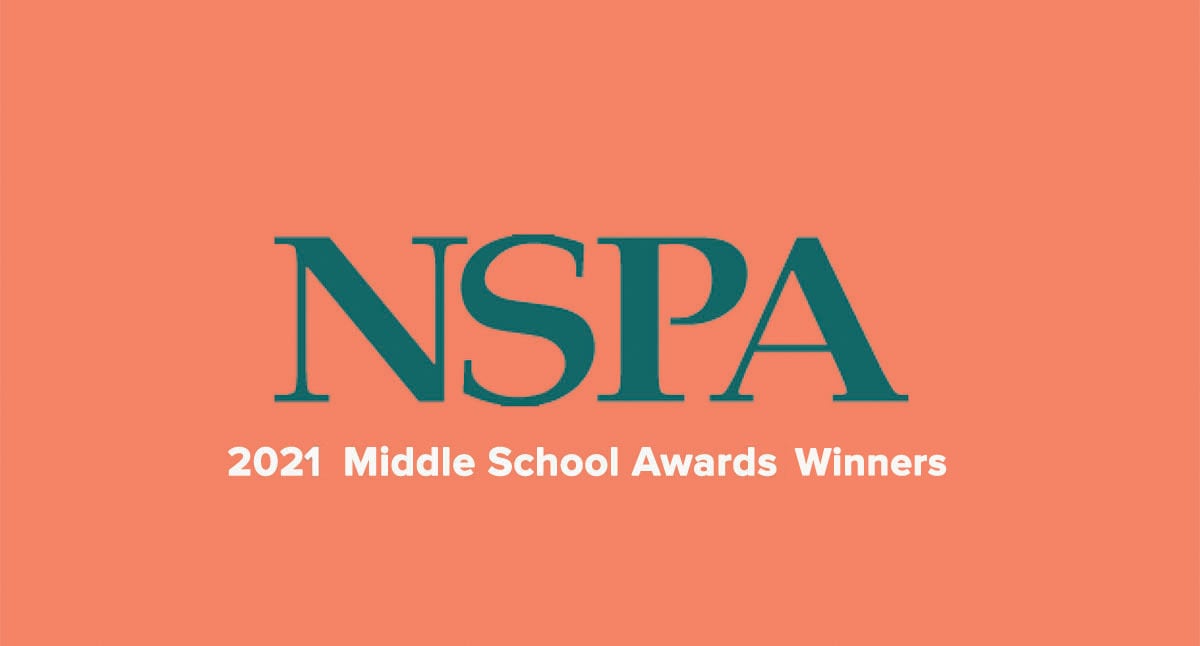 Ridgeview Middle School took home three awards Saturday from the National Scholastic Press Association's 2021 Junior High/Middle School competition.

Ridgeview's Kamryn Quitugua's snow coverage finished third in the Design of the Year category and was an Honorable Mention for Story of the Year. Molly Naiser took fifth in the Photo of the Year category.

Winners in the competition and other Individual Award categories were announced during a virtual awards ceremony, Saturday, Nov. 13, 2021.

Congratulations Kamryn and Molly!


DESIGN OF THE YEAR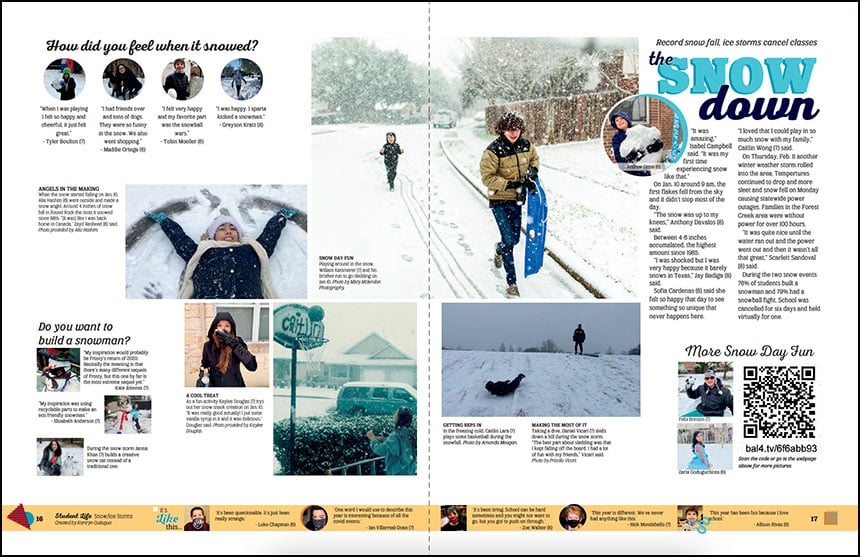 Third
"The Snow Down"
Kamryn Quitugua
The Panther
Ridgeview Middle School
Round Rock, Texas


STORY OF THE YEAR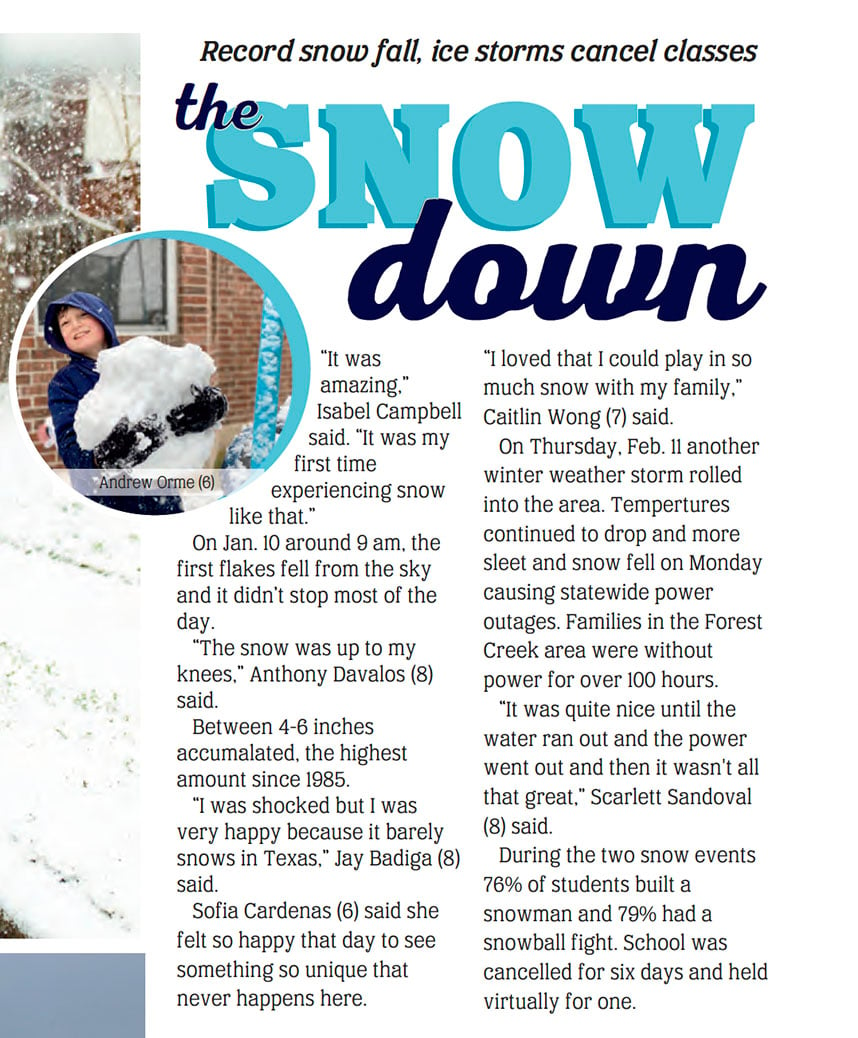 Honorable Mention
"The Snow Down"
Kamryn Quitugua
The Panther
Ridgeview Middle School
Round Rock, Texas


PHOTO OF THE YEAR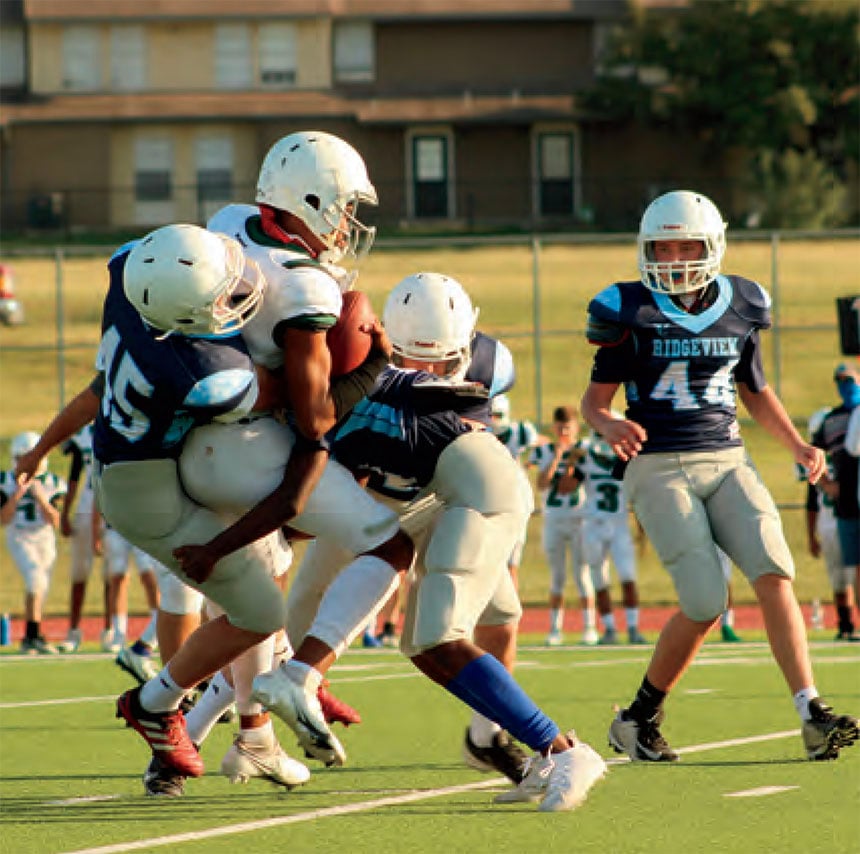 Fifth
"Double Tackle"
Molly Naiser
The Panther
Ridgeview Middle School
Round Rock, Texas