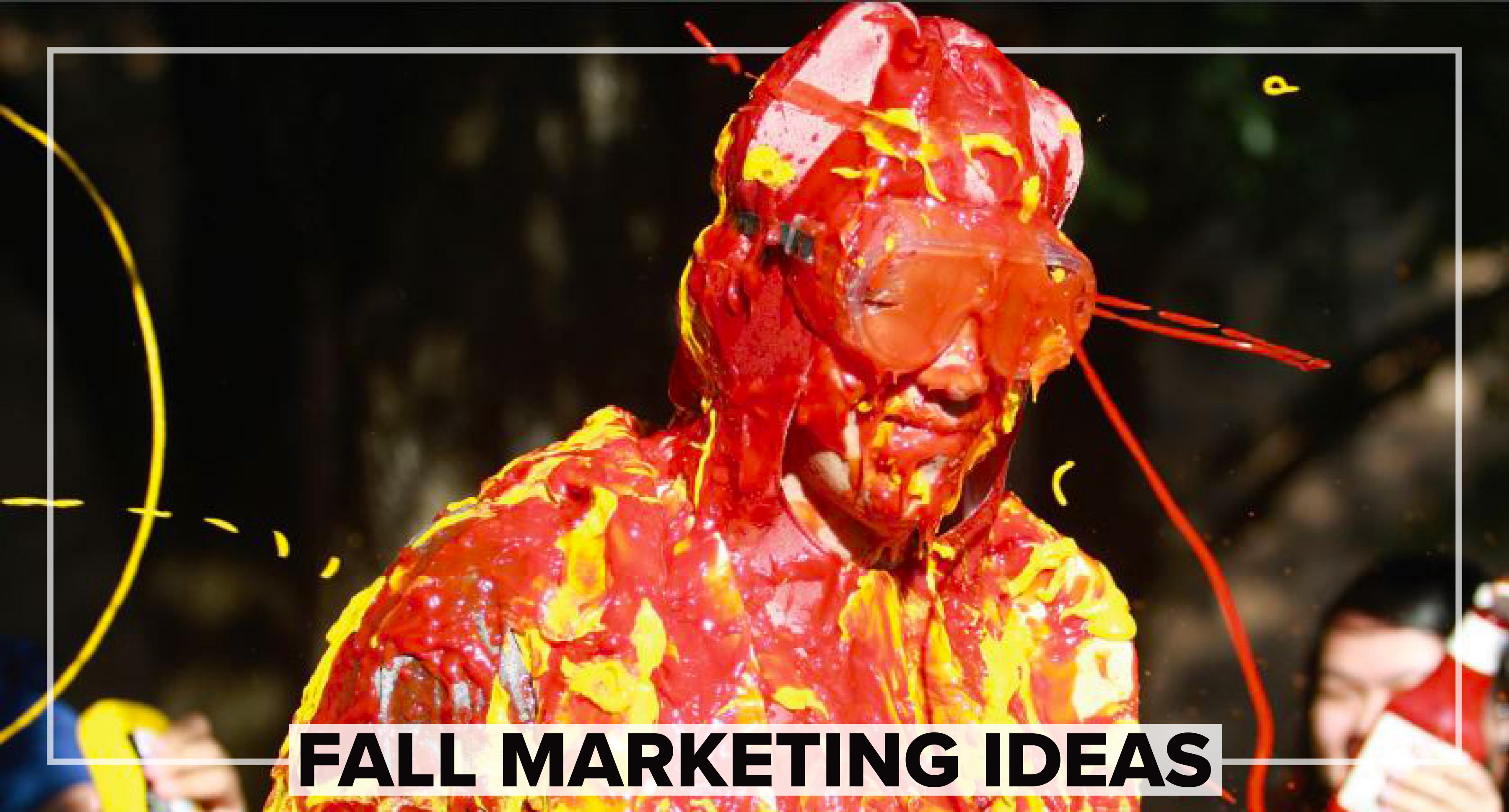 Temperatures might still be in the 90's in parts of the country, but the calendar says it's fall and that means it's time to sip pumpkin spiced lattes, check out craft shows, decorate Jack-O-Lanterns and kick your yearbook marketing campaign into high gear.
The days of sitting at a table in the cafeteria and waiting for students to come to you don't work anymore. Use social media to generate interest, offer contests, take advantage of football and volleyball games. What ever you do, be creative.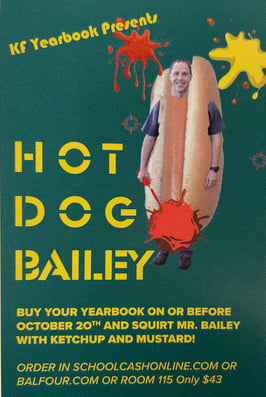 A few years ago, Klein Forest High School, in the Houston area, offered students an opportunity to douse their principal in ketchup and mustard. They billed the promotion as "Hot Dog Bailey" (Bailey was the principal's last name.) Not only did this increase early sales, it provided fun and spectacular photo opportunities. Any student who purchased a book on or before National Buy Your Yearbook Day would be able to participate. Advertising the sale, the staff created a poster, using Photoshop, turning the principal into a hot dog. The poster was on the school website and social media as well as displayed around the school.
The staff got Party City to donate a hot dog costume and local grocery stores to donate bottles of ketchup and mustard.
Jersey Village High School, also in the Houston area, placed an announcement,

using a graphic from Balfour, on the jumbotron at the district football stadium.

Several other schools, in surrounding districts, followed their lead and had the

announcement displayed at all home games for every school in the district.
The yearbook staff could sponsor a Jack-O-Lantern/pumpkin decorating contest. The student body, faculty and staff could vote on their favorite pumpkin. This could turn in to a spread, or module, in the yearbook featuring the winner and runner's up. You could also use clementines as your "pumpkins."
Another Halloween-themed idea is to make "Boo Bags" to give to anyone who orders their book on or before Halloween. Use small, white, paper bags and fill them with candy and trinkets, like spider rings, mummy pins etc. All of which can be donated to help save money. You can also take the lead from pro-sports teams and their auctions and place school-colored tickets in random bags. Students who are lucky enough to find a ticket in their bag can redeem it for prizes, such as gift cards, movie, concert, or sports tickets. Whatever your staff can get donated or purchased. You could even include a ticket for a free yearbook.
With the popularity of TikTok, your staff could make a yearbook sale themed TikTok and flood social media with the video.
Whatever you do, get the students and staff involved, be creative and watch those sales climb.