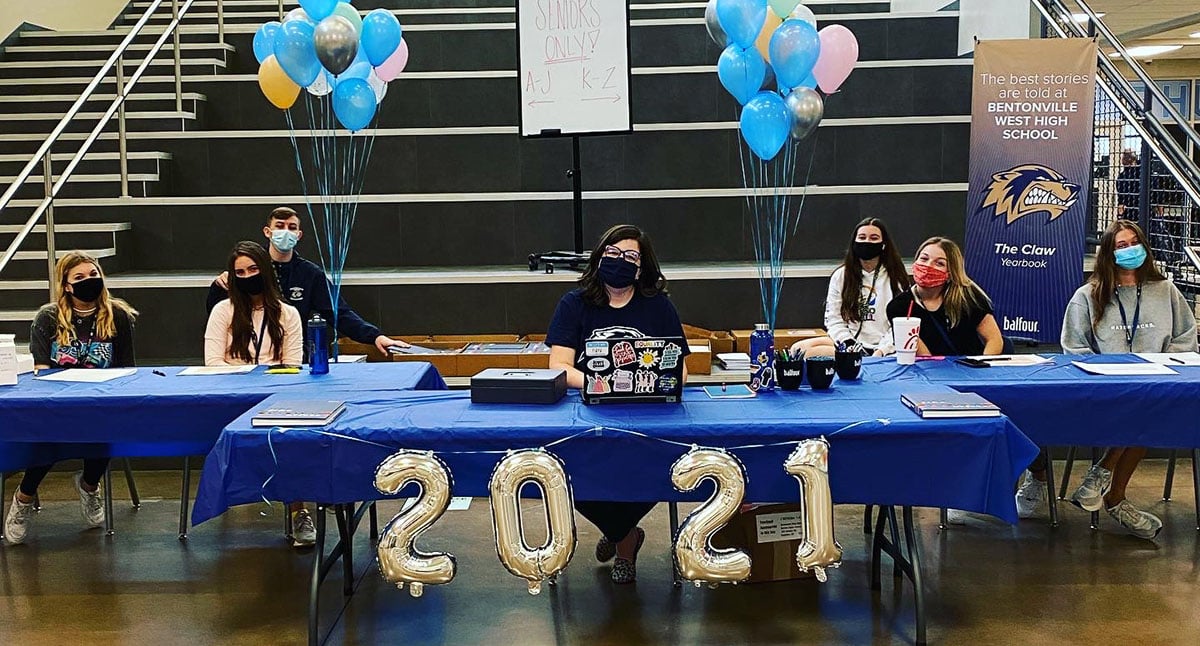 You've gotten the word out, you have the books. Now, you need an orderly way to hand them out. Here are a few tips seasoned advisers use to make the process efficient and easy.

1. Separate paid books from new, on-site sales. This will make it quicker for anyone just needing to pick up and limit who handles money. Consider posting signs to make designated areas clearer. You might also opt to not open new sales until most sold books are distributed.

2. Organize personalized books and accessories. Use plastic bags or envelopes if necessary. Highlight items on the master sales list to avoid missing them.

3. Have a return policy in writing. Will you accept returns for any reason? Will you refund unhappy customers? Staffs often exchange books if a buyer finds damage, but only if it hasn't been written in. Consider including an insert that addresses mistakes and encourages buyers to look over their book before writing it.

4. Have a pickup policy in writing. Decide who is allowed to pick up a book for a buyer. Make sure to have written communication authorizing the pickup. Regardless of who picks up the book, have a signature system for indicating the book and any accessories were picked up.

5. Be prepared to solve missing order issues. It never fails a student or parent believes they've ordered a book, but there is no record of it. Prevent issues by advertising the sales order list in the days and weeks before delivery. On distribution day, have a pre-made flyer that addresses missing orders.

6. Save a few extra books. Whether there is an order mishap or damaged books, it's always smart to keep a few on hand for unexpected issues. If you end up not needing, you can sell at a later day or save for free copies to give to the administration or library.