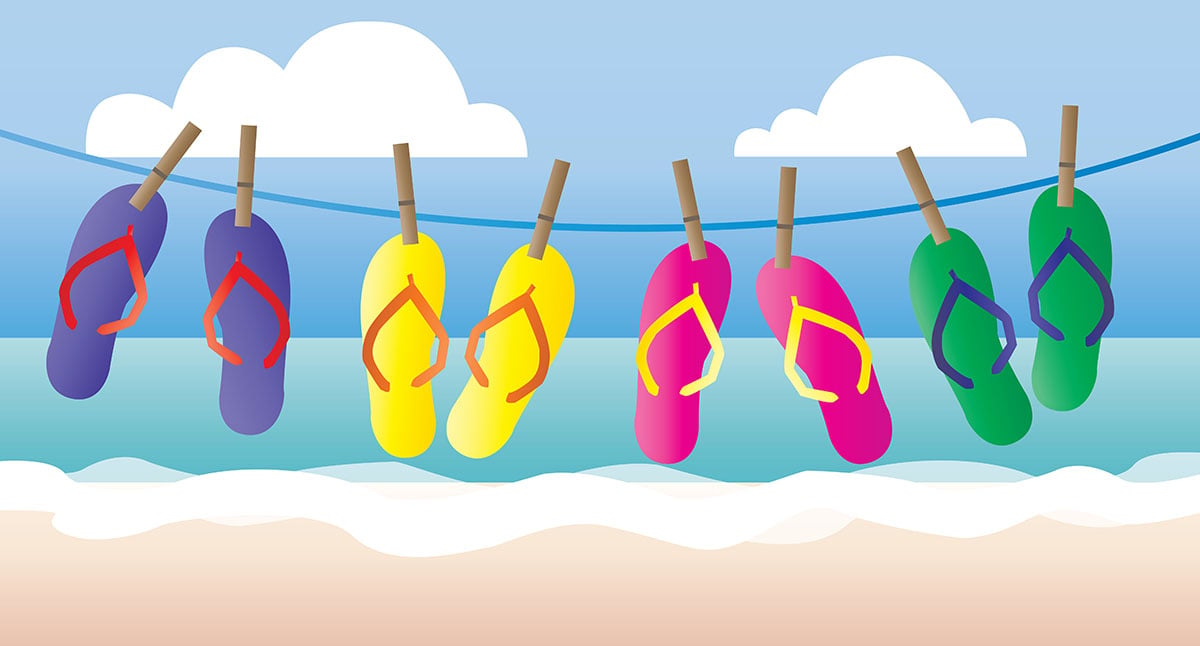 Colorado snow, California beaches and Disney castles make for beautiful photos and stories. While we often feature travel spreads early in the book, spring break is an overlooked opportunity.
The week off from school every March is a much-needed break from classes, homework and stress. It's also one more chance to add student life coverage, great photography and more students in the book.
As a chronological book, Vandegrift High School regularly includes a spring break spread in the spring section of the yearbook. In 2019, the Veteran staff collected photos from various student vacations, including skiing and beach trips, as well as Disney visits. They skipped the story to allow for more students and images to be featured. In addition, they included a sidebar on farther jet-setting with photos and quotes about visiting Paris, London, Vietnam and Mexico.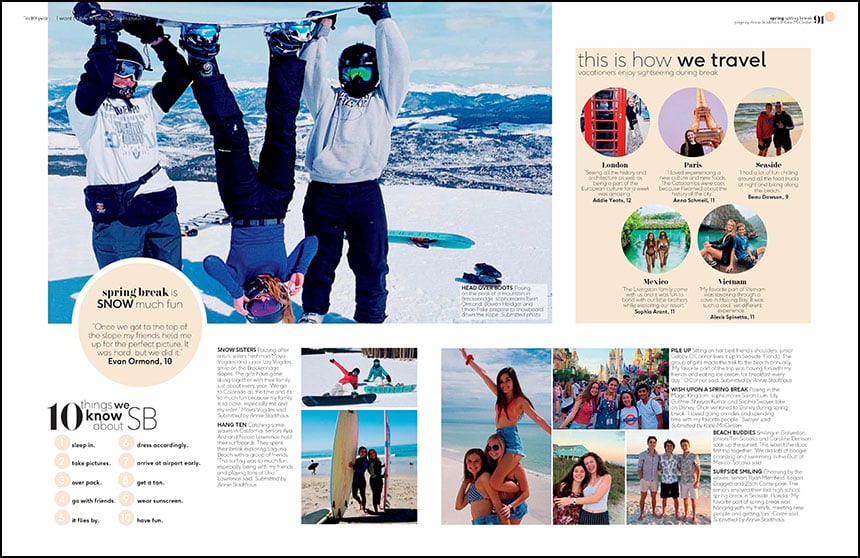 As a smart nod to their theme, they also included a numbered list sidebar. For their 10th year, the Veteran staff chose "certen" as their theme, playing off the theme sounding like "certain" but also connecting to the anniversary milestone. The numbers module hit on both of these elements, creating a list of 10 things students know for sure about spring break. With it simple phrases, first-person approach and fun circle design, the sidebar is a beautiful visual-verbal connection to the theme.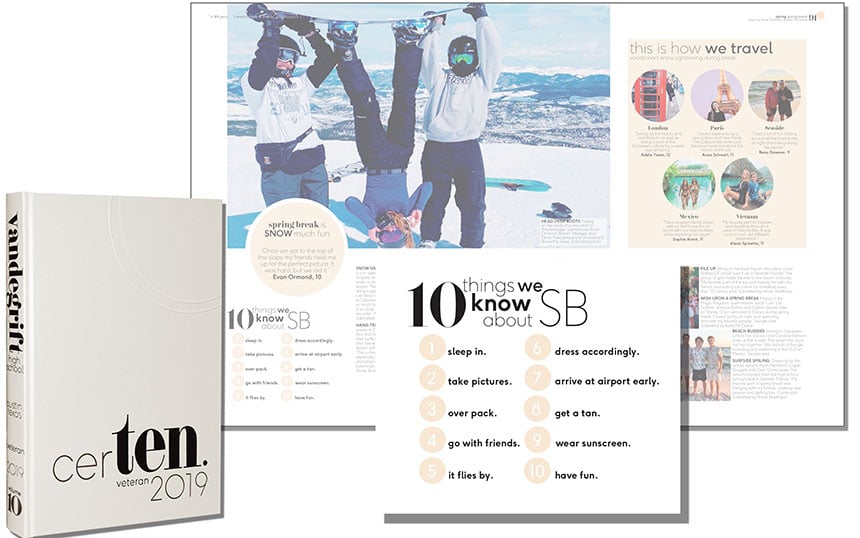 In Little Rock, Arkansas, the Central High School yearbook staff also devoted space to a spring break spread. They opted for a story, featuring three students' travel adventures. While two students ventured out of state, the Pix reporter also shared the story of a student who stayed closer to home, only traveling 200 miles from the capital. The inclusion is a reminder that there are always stories to tell, even staycations and in-state travels.
As part of the photography coverage, the staffers collected photos from a freshman ski trip, a senior's Texas vacation and three upperclassmen's globe-trotting in Europe. Every caption includes details from the trips and elaborative quotes from the subjects. In addition to the traditional photos and captions, the spread includes a mugs and quotes sidebar. The module asked four students about their dream vacation. The sidebar is a fun way to connect to the vacation topic, but also get readers thinking about their own travel wishes.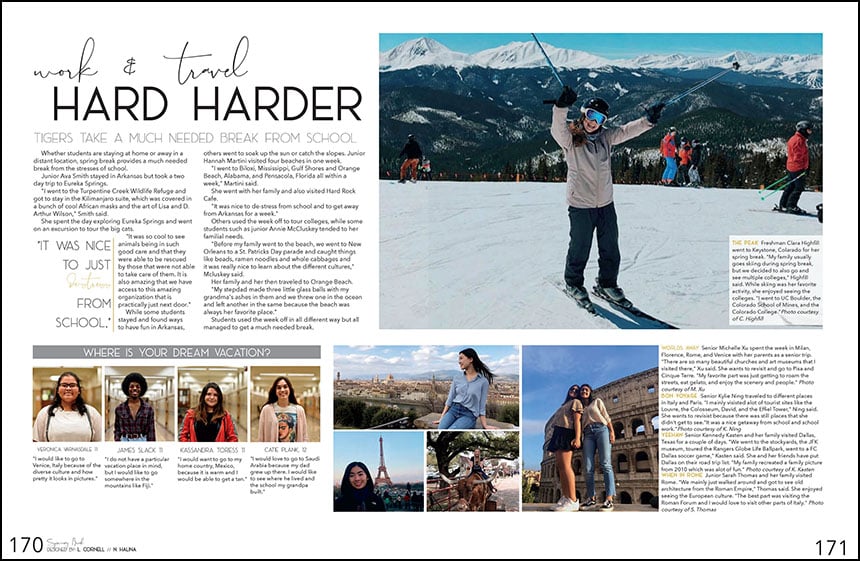 Spring break coverage often gets skipped because it happens late in the year. But tropical destinations and chilly venues make for great photos and stories. With the preponderance of cell phones, social media and texting, they're also easy to collect in a quick manner. (Make sure you have written permission to use the photos.) A spring break spread could easily be put together in a day or two. A little brainstorming and preparing ahead of time can also ensure plenty of potential students and photos are planned for.
Even if you can't devote an entire spread to the topic, considering adding a module to your index. It's an easy way to include spring break and bring more interest to text-heavy pages. It's an awesome chance to feature more student life coverage, particularly at the end of the book where you often don't see it. And it's adding more students into the book in a fun and easy way.
Travel spreads are a popular choice for summer coverage. But there's a cool opportunity for more student life coverage with spring break. Don't miss out on those new surfing and skiing stories.

This spring break module from the 2018 Cistercian Preparatory features eight students in five photos. Although The Exodus staff ran this mod on a spring break spread, this simple package design of traditional photos and captions could easily be used in an index.