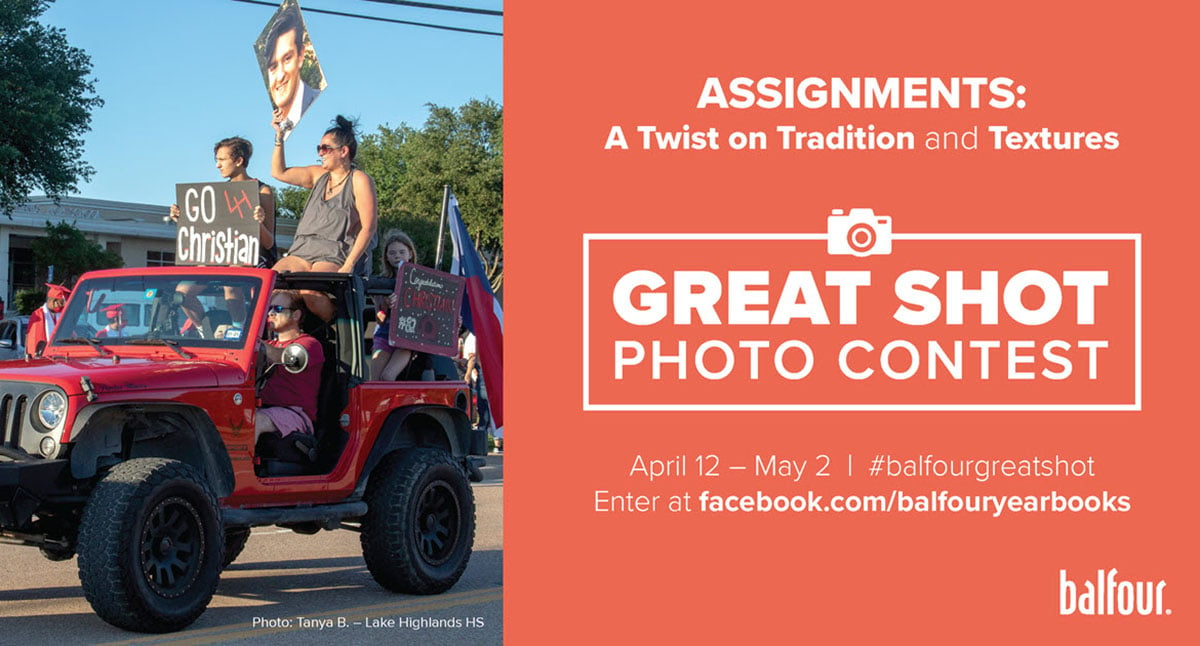 Grab your cameras and cell phones! It's just about time to enter our semiannual photography contest. Creativity is a must with two brand new categories: "A Twist on Tradition" and "Textures."

The spring Great Shot Photo contest starts next week, running April 12 through May 2. Our first category, "A Twist on Tradition," focuses on how typical rituals and routines might look different in a pandemic world. Our second category features an artistic theme: "Textures." We'll leave the composition and subjects up to you, but images should clearly show different textures, surfaces and appearances.

In addition to reinforcing photo skills, winners receive national recognition and prize money. We'll choose three photos in each category, with first place winning $500. Per tradition, we'll also have a K-8 category and People's Choice awards. Vote for your favorites on our Facebook page.

How to enter
Students and advisers may enter photos on our Great Shot page or on Facebook. One important note: the entry system only allows one entry per day, per IP address. For this reason, we recommend students submit their own photos and avoid waiting till the last few days to submit multiple entries.

We can't wait to see your #balfourgreatshot.