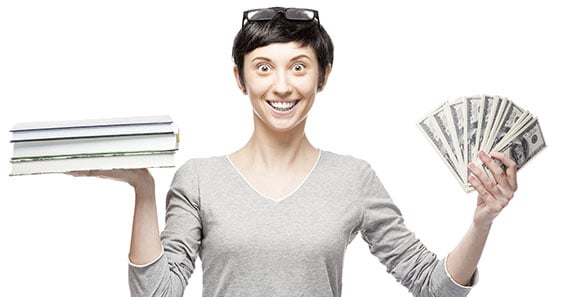 As the school year marches on, it is more important than ever to grow your yearbook sales. Determining who hasn't bought a yearbook and targeting those students will help you reach your sales goal.

So how can you get the attention of these last-minute yearbook buyers?

1. Position the yearbook as a historical reference
Your marketing messages should emphasize the importance of the yearbook. Explain that the yearbook is the only history of the school year, the only available record of people who attended the school and the only complete compilation of scores and players. Of course, make sure you can deliver on these promises.

2. Attract last-minute buyers with displays
Non-buyers often do not know what they are missing! Just like a retail store's display at the front of a store, you can creatively place yearbooks in the library or guidance office for students to see. Stack previous year's books in attractive groupings and have order forms stacked nearby.

3. Provide a value comparison
Money is not a factor when purchasing, it's more about value. People buy what is important to them. Too often, parents and students don't feel the yearbook is worth the cost.

Putting price into perspective helps buyers determine the value of a product. For example, the price of one Starbucks latte is roughly the same price as an entire gallon of milk — yet Starbucks sells 4 billion cups of coffee every year! Compare the cost of the yearbook to items that are important to students on your campus and they will grasp the value of the book.

4. Make it easy for buyers to purchase
Last-minute buyers tend to buy on impulse. Having an online store makes it easy for students and parents to purchase a yearbook when it is most convenient for them.

Bonus: If you already have an online store, make sure the yearbook sale is displayed on your school's website. Include a link from your school website directly to your online store. The link should be clearly visible above the fold (before they have to scroll down to see it) on the school website.

5. Extend your deadline
Last-minute buyers don't feel the pressure to purchase unless there is an impending deadline. Even if you don't actually extend your deadline, publicizing the last-chance to buy a book will prompt buyers to take action. Stress the fact that the yearbook is a limited edition and once the deadline has passed, there is no way to get a yearbook. Be sure to promote the extended deadline via email, text messaging, social media and on-campus signage.

Try these tips and take advantage of the remaining days to get more yearbooks sold!