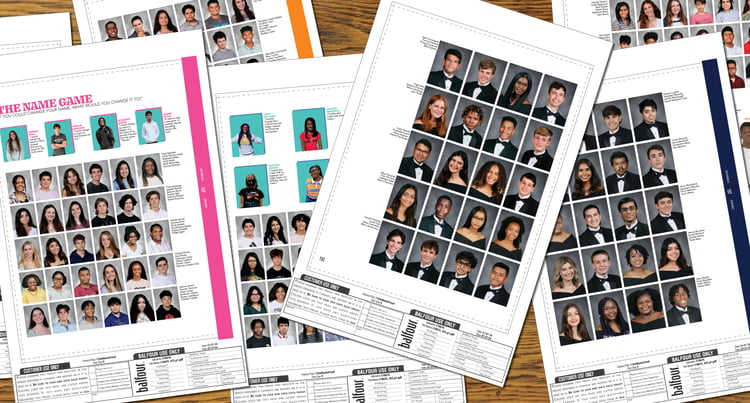 A yearbook is a historical document that will last a lifetime and beyond. So everything you're putting on the pages will always be there...including the mistakes. Here's how you can take extra measures to make sure your book is as accurate as possible.

"To err is human"
Yes, we all make mistakes and there will always be unintentional goofs in the yearbook, but it's very frustrating to us as yearbook staffers to spend so much time perfecting our spreads only to find an error when the book comes out. The other side of the coin is the person the mistake is about. It may be that student's one time pictured in the yearbook, and if he or she is identified incorrectly or the name is misspelled, it does hurt. Here are some ways to minimize the errors and to get your student body involved in the editing process.
Suncoast High School's Renaissance yearbook staff prints the People section and hangs the pages in the hallways for students to check. Students have one week to check their photo and name and report any errors to the yearbook staff.
Fact Check!
When you have flowed the portraits on the pages, print them out and hang them in a prominent spot on campus. Include instructions in the announcements, emails and on social media for all students to check their portrait, the spelling of their name and that it corresponds to the correct portrait. Offer them a way to provide feedback if they spot an error. You can provide an email address, or even better, create a Google form they can use to report the error. Using a QR code that directs people to this form will give students a quick way to report the mistake.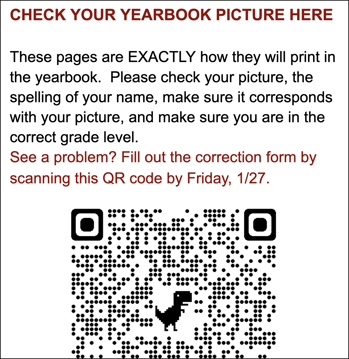 Displaying a QR code that links to a Google Form makes reporting errors quick and easy for students. It also provides a record of those who submitted corrections which can come in handy if there is a mistake that went unreported.


Ask the faculty
Create a PDF of the People section, send it out to the faculty and ask them to take a look. You'll be surprised how many adults will be willing to help you check for errors; they will enjoy being able to see all the photos and help you in the process.
Run your index often
Before you submit pages, run your index and have a staff member comb through it. It will be easy to spot names that have been spelled multiple ways in the book. You can then correct the spelling on the pages before they are sent for publishing.
When you're dealing with thousands of photos, mistakes are inevitable, but with some proper planning and by asking for help, you can minimize those goofs and keep your students happy.