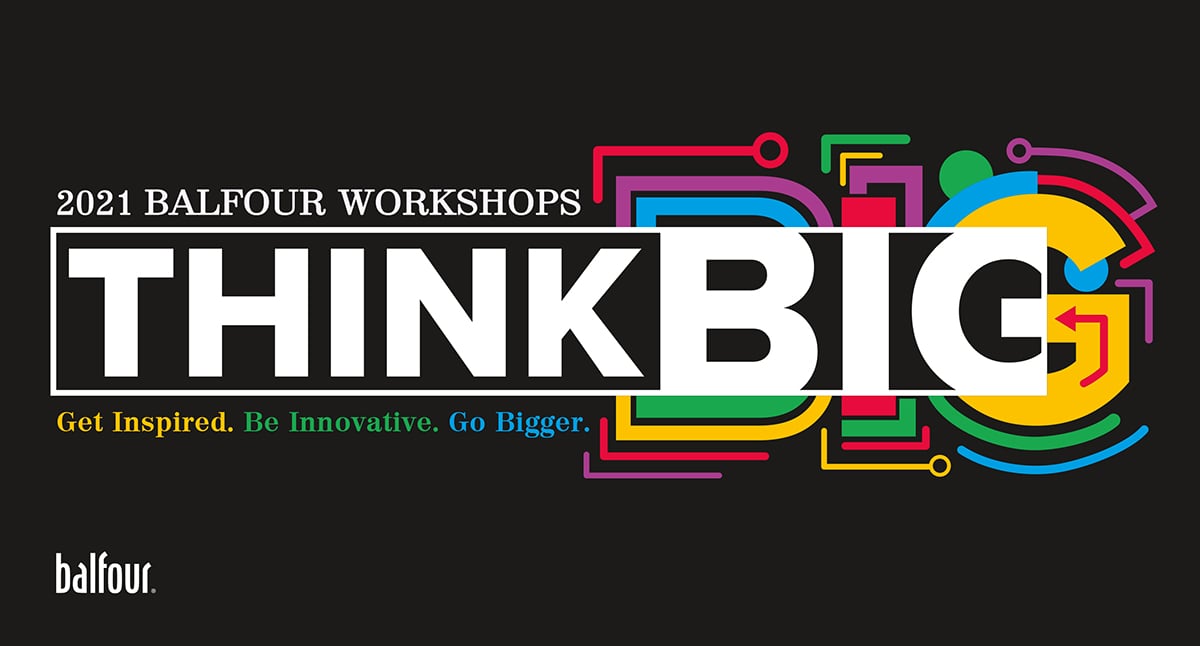 Get Inspired. Be Innovative. Go Bigger. Take an enormous leap forward as we offer two national workshops this summer. Join us for a huge chance to prepare for your 2022 yearbook.

Last July, we put together an epic adviser workshop, a virtual gathering with hundreds of advisers and 60-plus videos available throughout the year. This year, we're upping the ante by adding a national workshop for students. Here are all the details:

2021 Adviser Workshop, July 13-14
Similar to last summer, we'll gather again virtually. Join us for two days full of sessions and discussions about all things yearbook. We'll cover planning, coverage, marketing and more. Session favorites, like "Delicious Design" will be back and we're offering other classes with a teaching focus as well. We'll have topics for all levels so veteran advisers will be challenged and first-time advisers have a good starting point for the year. Each day will wrap up with open discussion time for attendees to chat freely with instructors. Learn more and register here.

2021 National Yearbook Workshop, July 20-21
We'll regroup a week later for a student-focused workshop. We'll focus more on staff-needed topics, including theme, photography and design. Students will see hundreds of examples of recently published yearbooks to inspire their 2022 volumes. Staffs interested in critiques, mentor sessions and cover artist appointments should connect with their Balfour representative for scheduling those services after the national student workshop. Additional services are not included in the cost of the student workshop. Learn more and register here.

Event app
Both workshops will feature video presentations available throughout the school year (a great benefit if you're unable to attend on the actual dates). The event app will give you access to the schedule and videos. If you prefer a bigger view screen, you might also log on via a laptop or desktop browser.

Sign up soon!
The first 500 to register will receive a limited edition Think Big Box with swag and supplies. (We're saving 100 boxes for the student workshop while the other 400 will be used for the adviser event.) These were a big hit last year and we look forward to you showing off the contents on camera.

Think BIG about summer workshops!