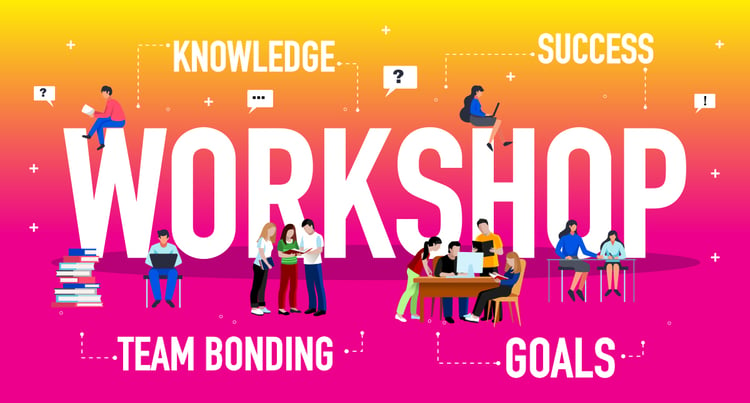 A summer workshop is the ideal time to jumpstart the next book. Staffers plan the new theme, get advice from experts and form deeper connections as a team.
As you start thinking about next year's theme, a summer workshop offers a multitude of opportunities in a short amount of time. Think about it—when else will your staffers have 8-12 hours a day to plan, design and talk about yearbook? Take advantage of yearbook camp to plan ahead and get ready for 2024.

Summer workshops often include a theme project which staffs put together digitally or on a tri-fold board.
Start on next year's book. A summer workshop gives you a jumpstart on your new book. Staffers can brainstorm theme ideas, sketch and design layouts, and organize the ladder. Instructors will present new, fresh ideas on theme, coverage, writing, trends and photography. They'll also provide feedback and guidance on the staff's theme development. Staffers can also gain inspiration and ideas from newly printed 2023 Balfour yearbooks from around the country. As a bonus perk is most summer workshops have a cover artist available to bring your staff's ideas to life.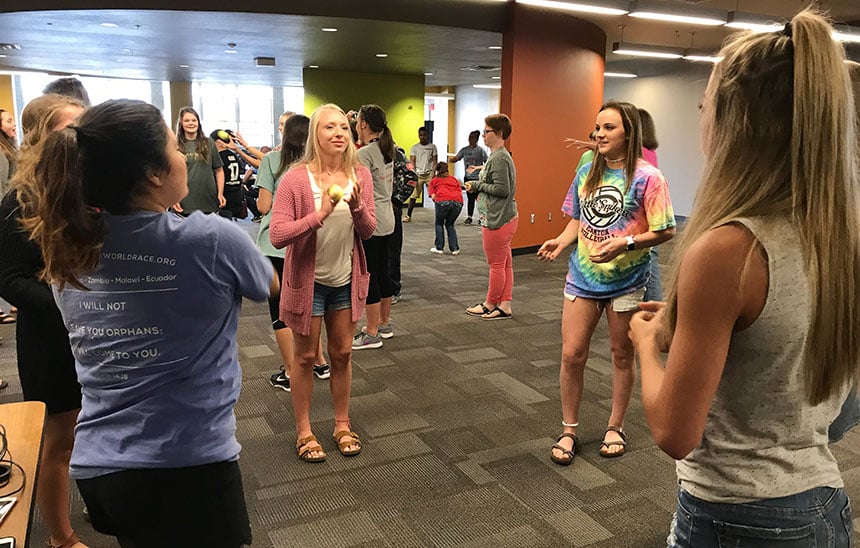 Yearbook staffs played bonding games at this summer workshop to build trust and camaraderie.
Bond as a staff. A huge takeaway from attending summer camp is relationship building. Staffers will live in close quarters and work together for long hours throughout the two- or three-day workshop. New editors will have the chance to test their leadership skills and beginning staffers will get to know veteran team members. It's an ideal opportunity to strengthen relationships and establish camaraderie. It's also a good way for staffers to see advisers outside of the classroom in a more relaxed atmosphere.

The Balfour Advisers Workshop is a great opportunity to get tech training (above), collaborate with other advisers, and gain new ideas for the 2023-24 school year.
Get your learning on. Summer camp isn't just for staffers. Balfour offers a workshop dedicated specifically to yearbook advisers. The Balfour's Adviser Workshop features yearbook experts and award-winning advisers teaching many different sessions—everything from design and theme to sales and grading. The July workshop also includes an optional one-day tech training to learn more about Photoshop, InDesign, or Encore. Advisers can custom build their schedules to fit their yearbook needs. Whether you're a first-year adviser or 30-year veteran, the workshop will energize you for the upcoming school year.
So, grab those sunglasses but maybe hold off on the beach umbrella for a few days. Get a jumpstart on the new yearbook by making the most of your summer time.