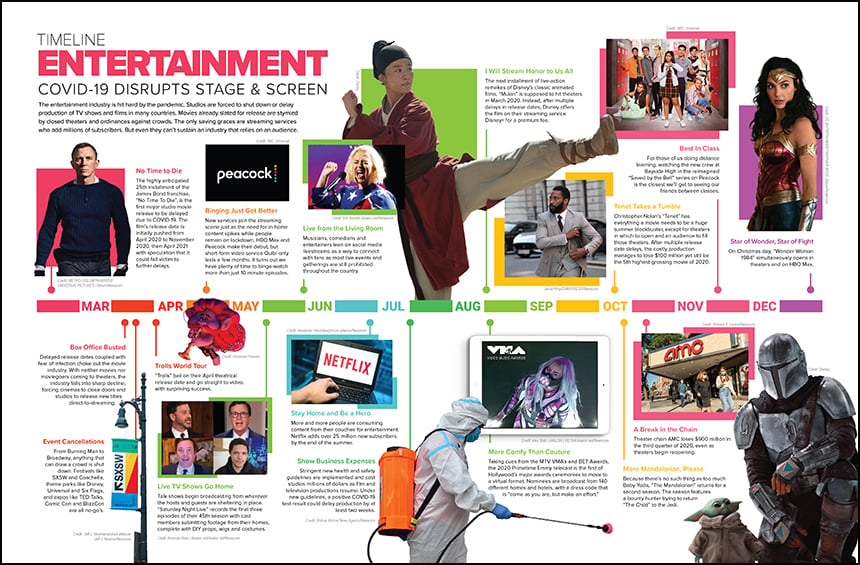 MORE! We've added 12 pages of national coverage to our Ready-to-Go Content collection. Let's check them out.
We're excited to share even more content for your 2021 yearbook. Recently, we shared 28 pages of coverage you could add to your book. From snacks and school supplies to election stickers and social distancing signs, there are plenty of great options. Now, we have even more.

A lot has happened this year. But it's challenging to cover events that occur outside our classrooms and community. That's where our national spreads come in. We've created six spreads that feature happenings in news, sports, entertainment and more. Let's take a look: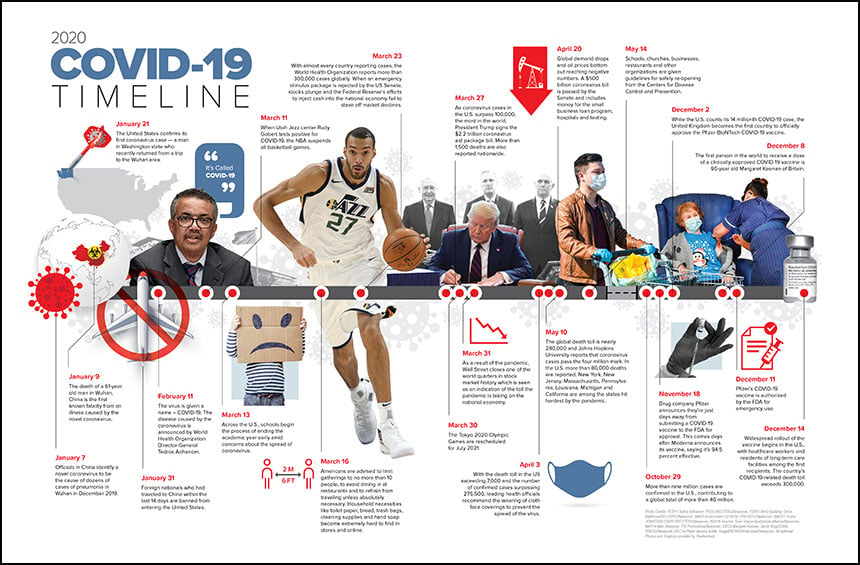 COVID-19 A timeline of worldwide events walks through pivotal moments in the first year of the coronavirus pandemic.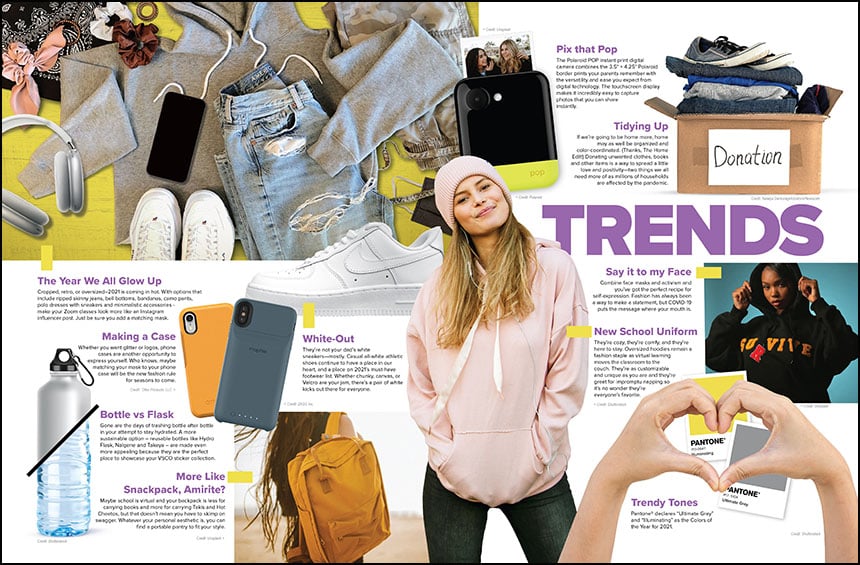 TRENDS A collection of the popular trends happening across the country, including white sneakers, sweats and Pantone's Colors of the Year.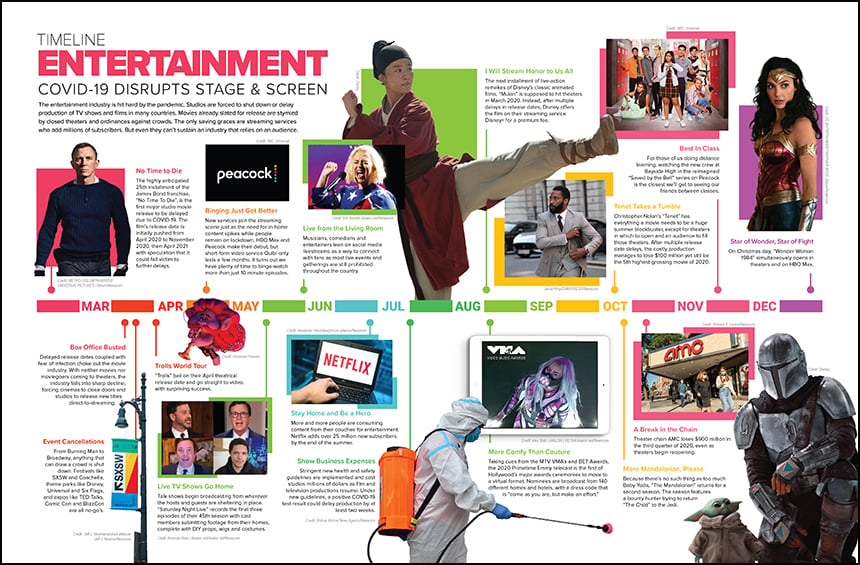 ENTERTAINMENT A timeline of how COVID-19 impacted the entertainment industry, from festival cancellations to the postponement of anticipated blockbusters.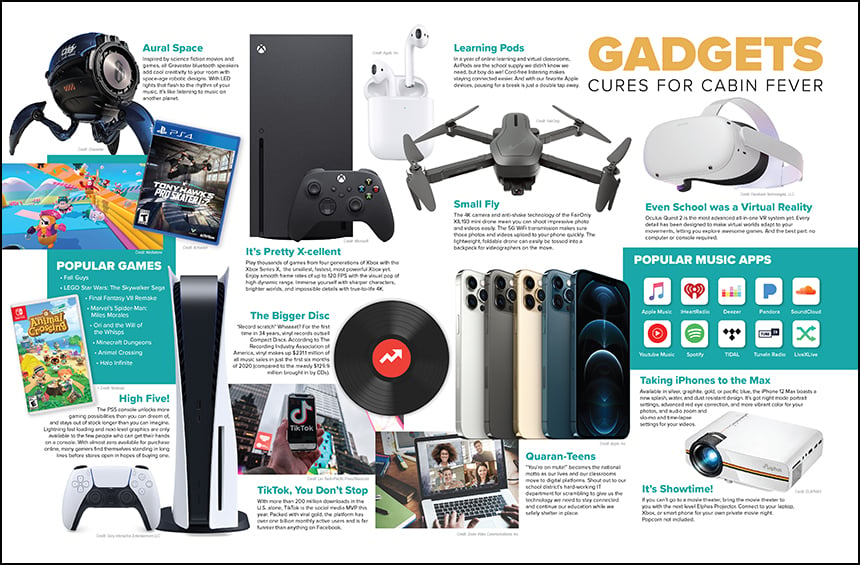 GADGETS A compilation of all the technology and entertainment trends keeping us busy while we're stuck at home.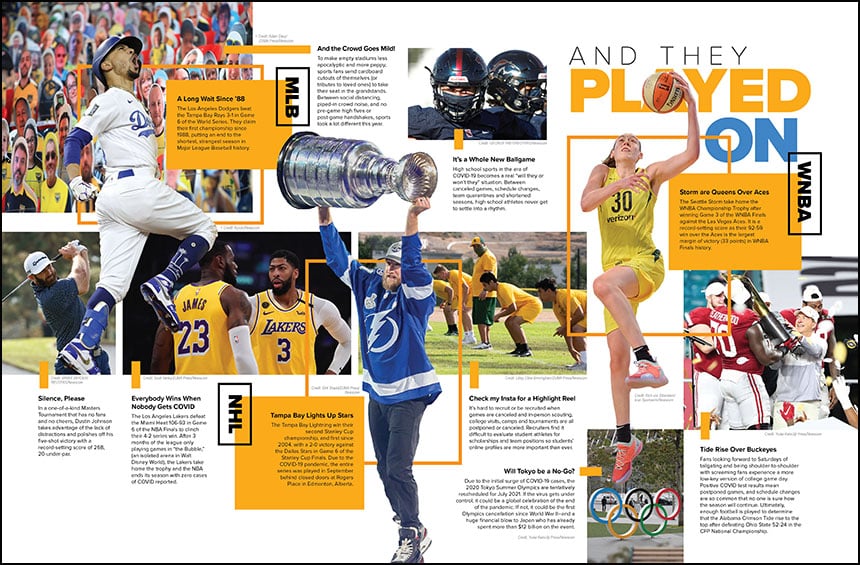 SPORTS Highlights on how COVID-19 affected the professional sports world, including cardboard cutouts, the Olympics postponement and the NBA Bubble.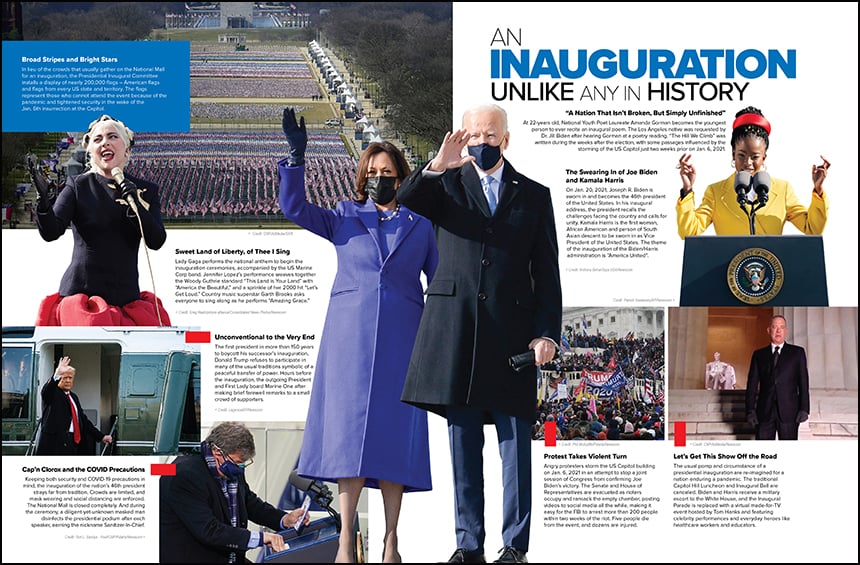 INAUGURATION A look back at an unprecedented inauguration, featuring the Field of Flags, the youngest inaugural poet and the first female vice president.

Where can I find them?
Similar to the first installment of Ready-to-Go Content, the national spreads are available on the Exchange. We plan to add into Balfour's software (Encore and StudioWorks+), and StudioBalfour (for InDesign users) soon.

These spreads are provided for Balfour yearbook staffs only. Please note the national spreads feature licensed photography that must be used as posted. Editing or altering these pages from their original design is prohibited. Content on the national spreads does overlap with our YearZine and Rewind current events inserts. Schools who include those publications may opt to use both or not include these spreads.