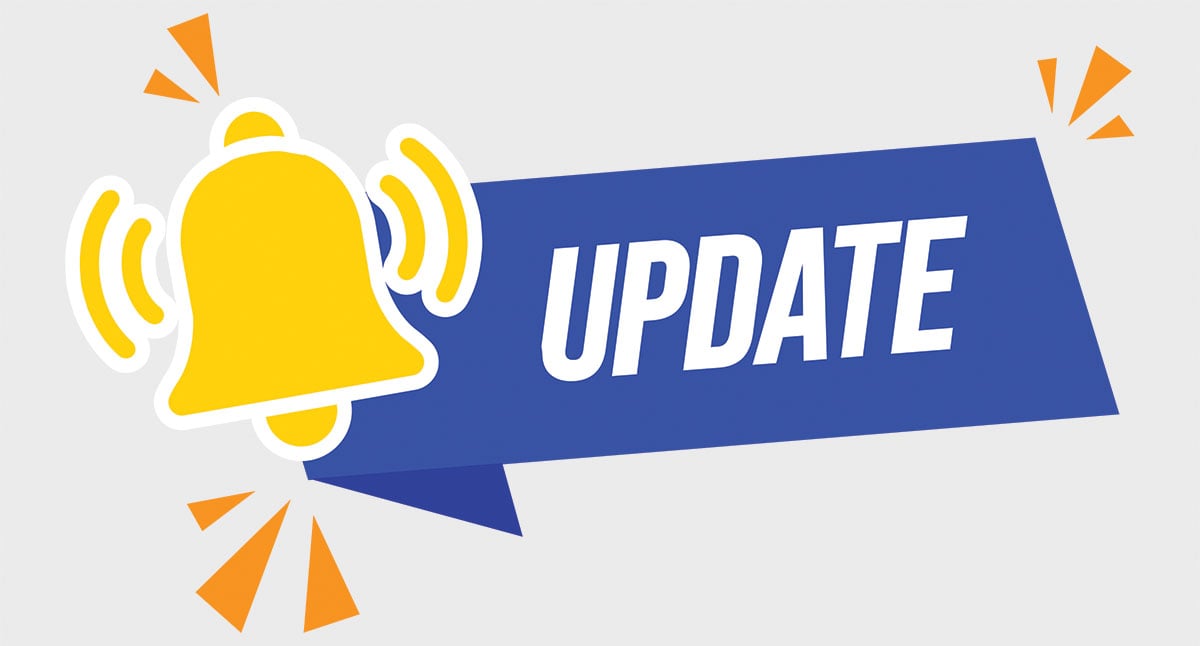 Can I still buy a book? When will yearbooks be here? How will they be distributed? Here's how five schools are answering buyers' questions.
You've got questions? We've got answers. That's the smart strategy yearbook staffs are taking to keep buyers informed and up-to-date. If you're unsure how to fill them in, we're delving into how schools are handling this pandemic problem.
The short answer? Staffs are using social media and online resources to get the word out.
Many staffs have utilized graphics and opted for a Q&A format to hit all those FAQs. Updates have also been shared via other social media like Facebook and Instagram, as well as sent to buyers through email. If you've been wondering how to share updates with your school community, let these examples inspire you.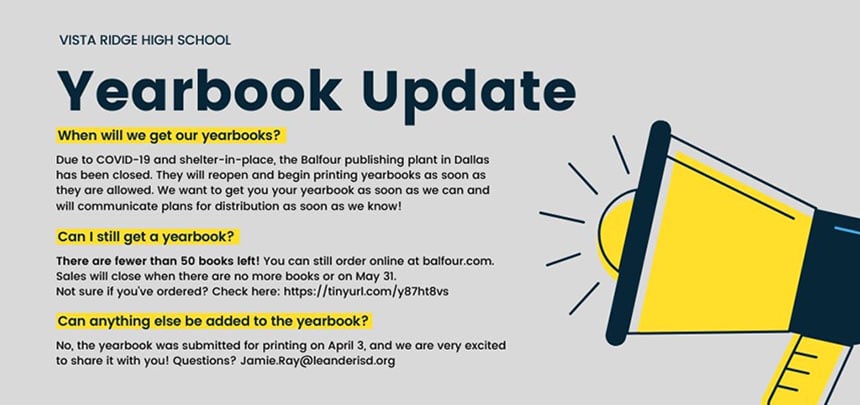 The Lonestar staff at Vista Ridge High School in Cedar Park, Texas, used a Canva graphic for a Q&A format, limiting to three questions. They also included a link to the order list and answered the often asked question: Can anything else be added to the yearbook?




For an announcement, iPreparatory Academy in Miami, Florida, matched their theme visuals with colorful foilage. They marketed their sneak peek video and noted distribution plans and final order dates.




At Heritage High School in Maryville, Tennessee, the staff used Canva graphics and the school's Facebook account to spread the word. In an April post, they reminded buyers to be patient, noting how a Dallas County shelter-in-place order temporarily postponed production. In May, they've given updates to the production process and expected delivery dates. Both announcements have the adviser's email and the order link.



The Heritage staff at Shawnee Mission South in Overland Park, Kansas, featured their book's typography and colors on their update. They included answers to seven questions, including an estimated time table for distribution and numerous ways to verify orders.



Anderson County High School in Clinton, Tennessee used Twitter and email to reach out to the school community. Memes and Canva graphics reminded students of book sales. They also sent an email to buyers answering frequently asked questions. They smartly used blue highlights and all caps for the questions, making the text easier to read.