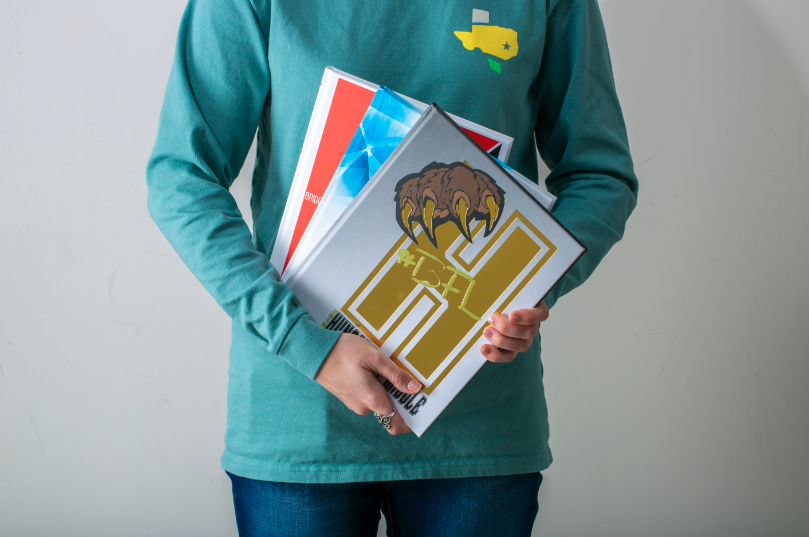 Welcome to another "Tuesday Tip," your go-to source for all things yearbook!
Today's tip is all about finding inspiration for your yearbook cover, and we've got something special in store for you: the "Cover Inspiration Poster," available exclusively on studio.balfour.com.
Your yearbook's cover is the first impression readers will have, so why not make it unforgettable? Our "Cover Inspiration Poster" is a treasure trove of creativity, featuring a gallery of 20 unique school-created designs that are sure to ignite your yearbook staff's imagination. Whether you're looking for a fresh take on a classic design or something entirely out of the box, our poster is here to spark your creative fire. Check out the "Cover Inspiration Poster" below: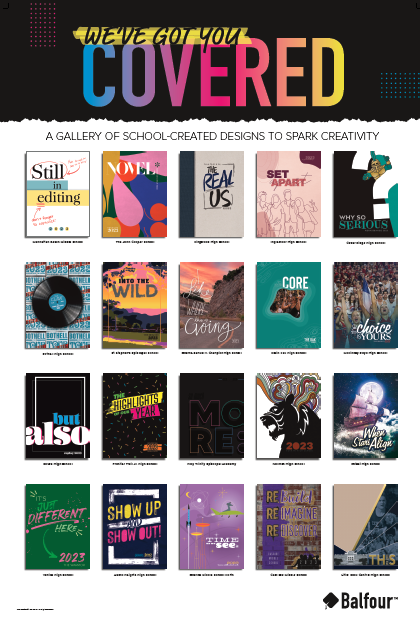 You can download the PDF version of this poster on studio.balfour.com. Log in to studio.balfour.com and click on the "Start Here" banner on the home page. Then scroll down to the "Inspiration" section where you can also find other "inspo" related content including our beloved "2023 Yearbook Yearbook." In the "Inspiration" section, click on the "Cover Inspiration Poster" to download the poster shown above.
But that's not all! We're excited to remind you of a fantastic opportunity to showcase your yearbook staff's excellence. It's National Yearbook Week and we love it! To celebrate, we are awarding two $50 gift cards to each of the best entries in each of our three contests. Check out yesterday's blog post to learn more about how to enter: https://blog.balfour.com/how-to-enter-the-2023-balfour-national-yearbook-week-contest
Make sure to enter by October 6th, 2023 by 11:59 PM ET to be considered!