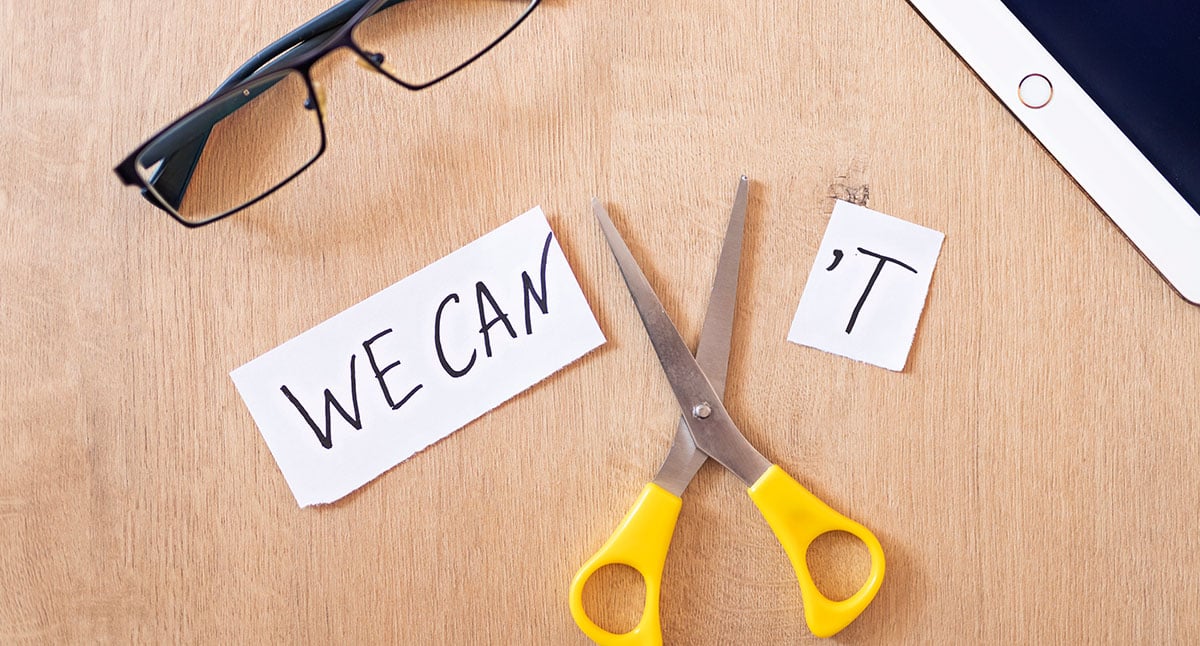 Nelson Mandela's famous quote resonates as advisers struggle with what seems like an impossible task—finishing the yearbook. While the pandemic has amplified that struggle, we know you can find the possible.

Normally, more than half of schools across the country are done with their yearbooks by now. But as we all know, this isn't a normal year. Whether you're behind or working on a summer or fall book, we're here to help.

Make an honest assessment of what can be done. Decide which spreads can be finished and which topics are still doable. Divvy up the work among your staffers and write out a concrete list of tasks for each spread. Set strict deadlines, check regularly on their progress and encourage them along the way.

Stop stressing over the pages not working. This is definitely a "let it go" year. Whatever your circumstances, some spreads will just not end up happening. And that's okay.

Have a Plan B for the non-starter pages. As you let some plans go, find other topics that can replace the content. Strive for easy things you can substitute—school statistics, top 10 lists, text-only spreads and interactive pages. We've shared hundreds of coverage ideas over the last few months, including a dozen last-minute ideas. If time or help is an issue, don't be afraid to use any of the Ready-to-Go Content to fill in. There are 37 spread options: six national spreads, 28 pages in the first installment and 34 pages in the second installment.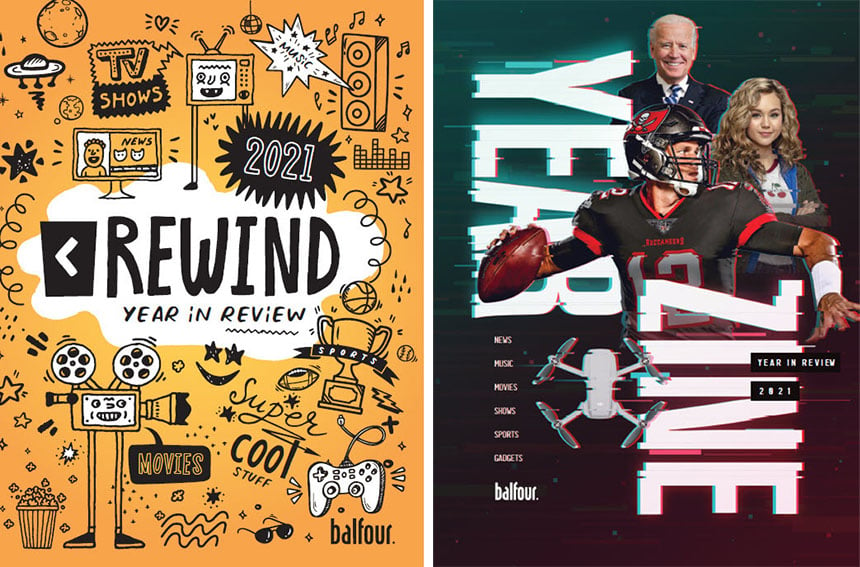 Add autograph pages or a current event insert. If you're still a little short on content, consider adding in Rewind or YearZine, our annual current events inserts. The 8- and 16-page magazines give an overview of all the biggest news, entertainment and sports events during the year. Another option is to add autograph pages. You could even personalize the pages by adding a connection to your theme, using spinoff phrases, colors or related graphics.

Breathe. We know it's been a challenging year. We know you're ready to be done with it. Please take some calming breaths and talk with your Balfour representative about any difficulties you're having. Also, reach out to your account executive and customer service if you have technical or production questions.

It's been an impossible year. But we'll keep reminding ourselves: It only seems impossible until it's done. We can't wait to see the possibilities.